Bespoke House Signs
Please note that the manufacturing time for our bespoke house signs is currently 7 to 10 working days.
Due to the nature of our slate our harrased edge signs may have uneven edges of upto 15mm.
Select a size below to begin designing your sign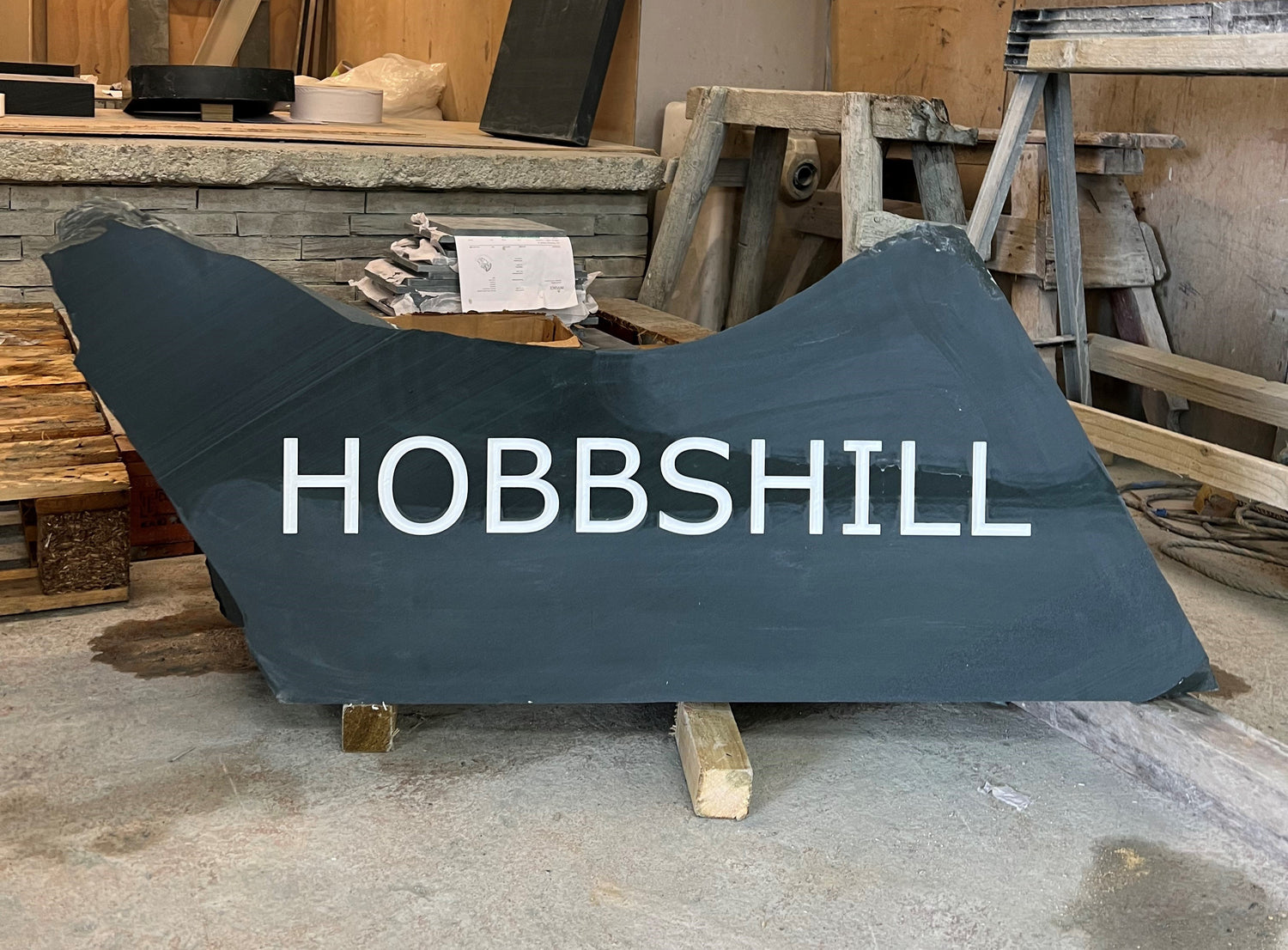 Want something a little more special?
We regularly produce one off pieces made to our clients exact requirements.
Please fill out the form below to discuss your requirements and we will be in touch.