Hand Crafted Slate Benches
Experience the ultimate in luxury and style with our bespoke garden benches crafted from the finest slate in the world.
With a rich history and unparalleled quality, Honister Green Slate is renowned for its durability, unique colouration, and stunning natural beauty.
Each of our slate garden benches is made to order, ensuring that you receive a truly bespoke product that perfectly complements your garden's unique style and aesthetic. Our expert craftsmen use only the highest quality Honister Green Slate, guaranteeing that your bench will withstand the test of time and the elements, while retaining its exquisite beauty for years to come.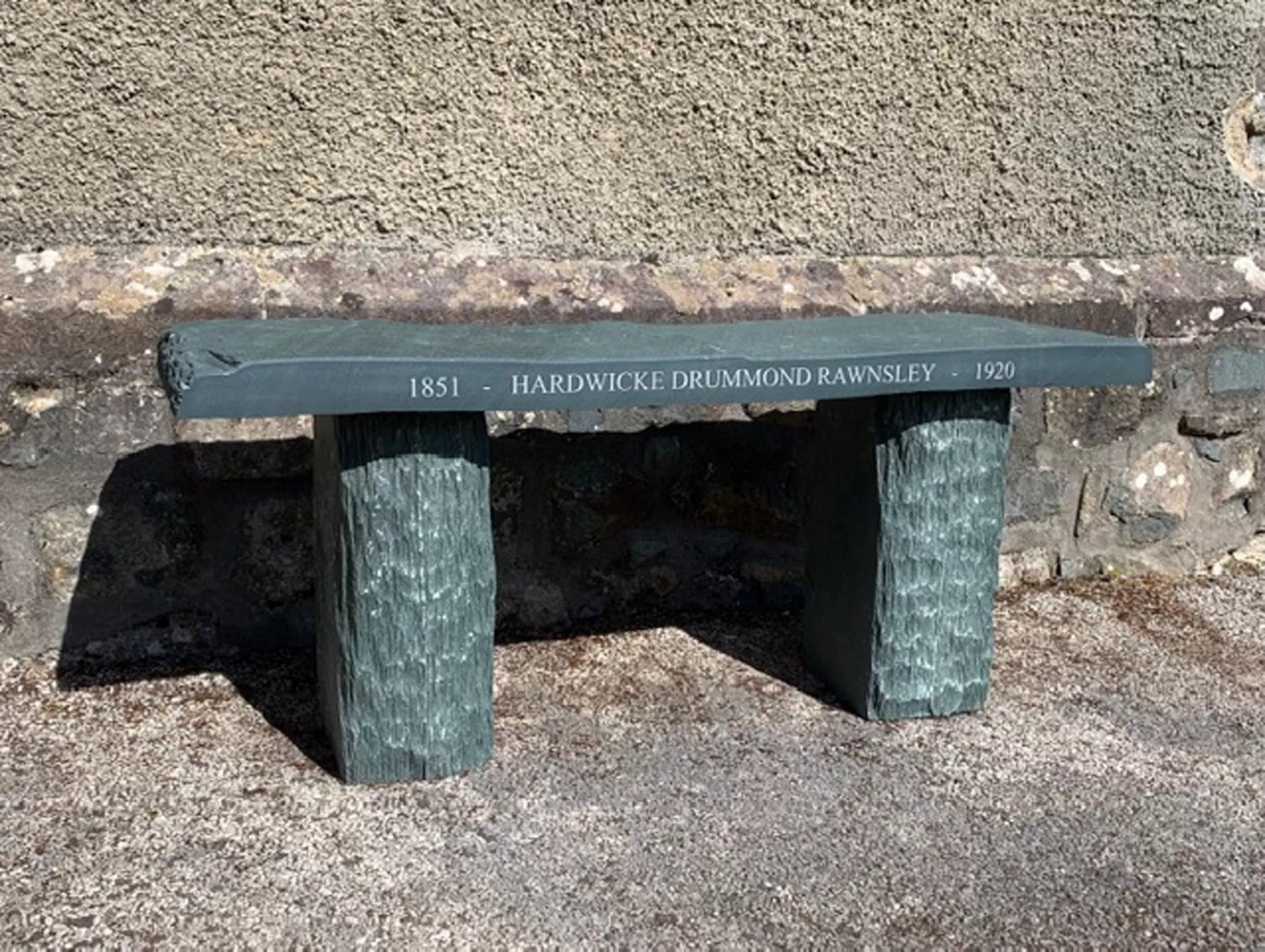 Whether you prefer a modern, sleek design or a more traditional, rustic finish, our Honister Green Slate garden benches are the perfect choice for any outdoor setting.
The natural variation in colour and texture of the slate ensures that each bench is a truly unique work of art, adding a touch of sophistication and elegance to any garden.
And for those looking to add a personal touch to their bench, we offer an optional lettering service. Simply email us your enquiry and our team will be happy to provide more information and help you create a truly bespoke and unique bench.
Our benches are typically crafted at a height of around 460mm and a width of 350mm, but we can customize the length to suit your specific needs.
Contact us today to discuss your requirements and receive a personalized quote for your very own handcrafted bespoke stone garden bench.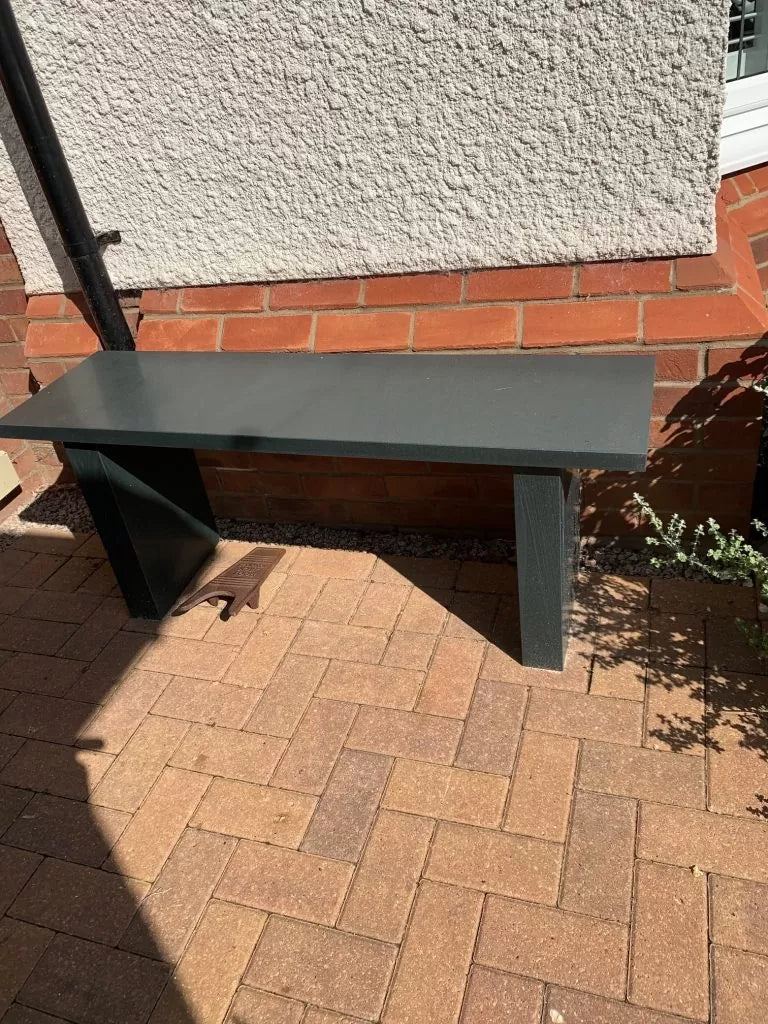 FAQs
Q: How much do the garden benches cost?
A: The cost of the bench depends on the style and size you choose. If you send us a photograph of the bench you like and the dimensions you require, we can provide you with an accurate quote.
Q: Does the bench come in one piece?
A: No, the bench is delivered in three separate pieces - two legs and the top. The legs can be supplied with dowels for easy assembly, but we recommend using a no-nails or silicone adhesive for maximum durability and flexibility.
Q: Can I have lettering anywhere on the bench?
A: Yes, we can place lettering anywhere on the bench. However, please note that the area where we sandblast the lettering will need to be smoothed down for a seamless finish.
At Honister Slate Mine, we take great pride in providing high-quality bespoke stone benches that are designed to add a touch of elegance and beauty to your outdoor space.
If you have any further questions or would like to discuss your specific requirements, please don't hesitate to contact us. We are always happy to help.
Interested in a bespoke bench?
Please contact us below and we will be in touch.
For all enquiries please provide measurements and specifics,
we do not offer a design service.
Testimonials
Susan Powel

"Thank you for your wonderful service and quick emails."

Paul John

"The perfect addition to my bbq area. Delivery was easy and the service was superb, thank you."