Beautiful and Natural
Our stunning and durable Green Slate Monoliths are the perfect addition to any landscape or garden. Crafted from high-quality natural slate these monoliths feature a stunning green hue that blends seamlessly with any natural surroundings.
Slate monoliths offer a unique and elegant way to enhance the beauty of any outdoor space. Whether you are looking to create a stunning focal point, add a touch of sophistication to your garden, or simply enhance the natural beauty of you landscape, these monoliths are the perfect choice.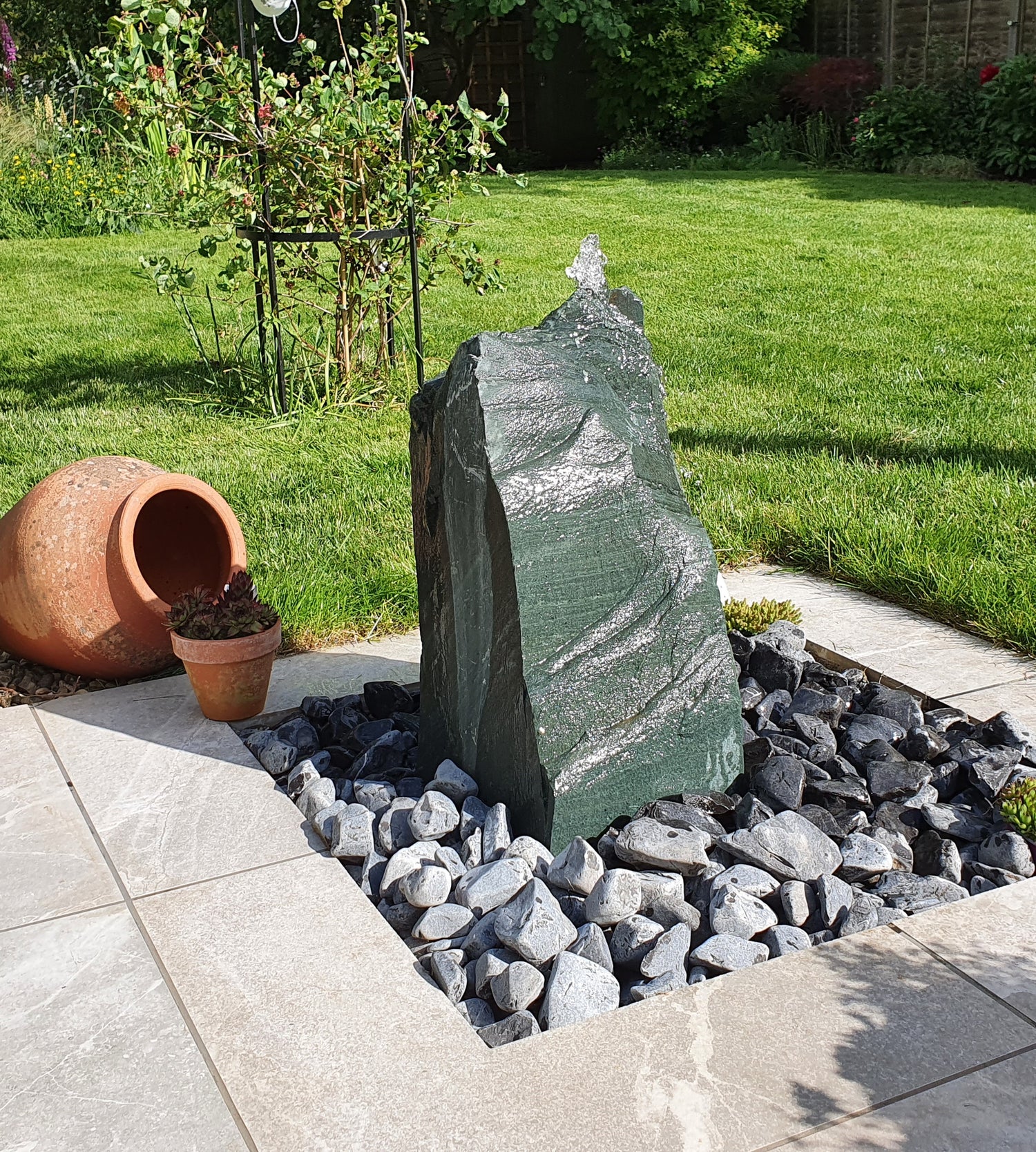 In addition to their stunning visual appeal, these monoliths are also incredibly durable and long-lasting. They can withstand even the harshest weather conditions and will continue to look great for many years to come. And thanks to their natural materials, each monolith is completely unique, with its own distinct patterns and markings.
So if you are looking for a way to enhance the beauty of your outdoor space, look no further than our Beautiful Green Slate Monoliths.
We have a wide range of monoliths on-site that can add a new dimension to your recreational areas, including Japanese-style gardens.
Would you like more information about our slate monoliths?
Please contact us below and we will be in touch.
Testimonials
Joanne Moore

"This has transformed my reading area in the garden, the sound of water in the background is just perfect."

Jessica

"Looks great. Just need some sunshine now to get the fountain pump working to full capacity. Thanks"

Neil Bauckham

"Just a note to say thank you very much for the water feature you've supplied us with. The water feature is excellent. It was easy to install, looks great and works very well."