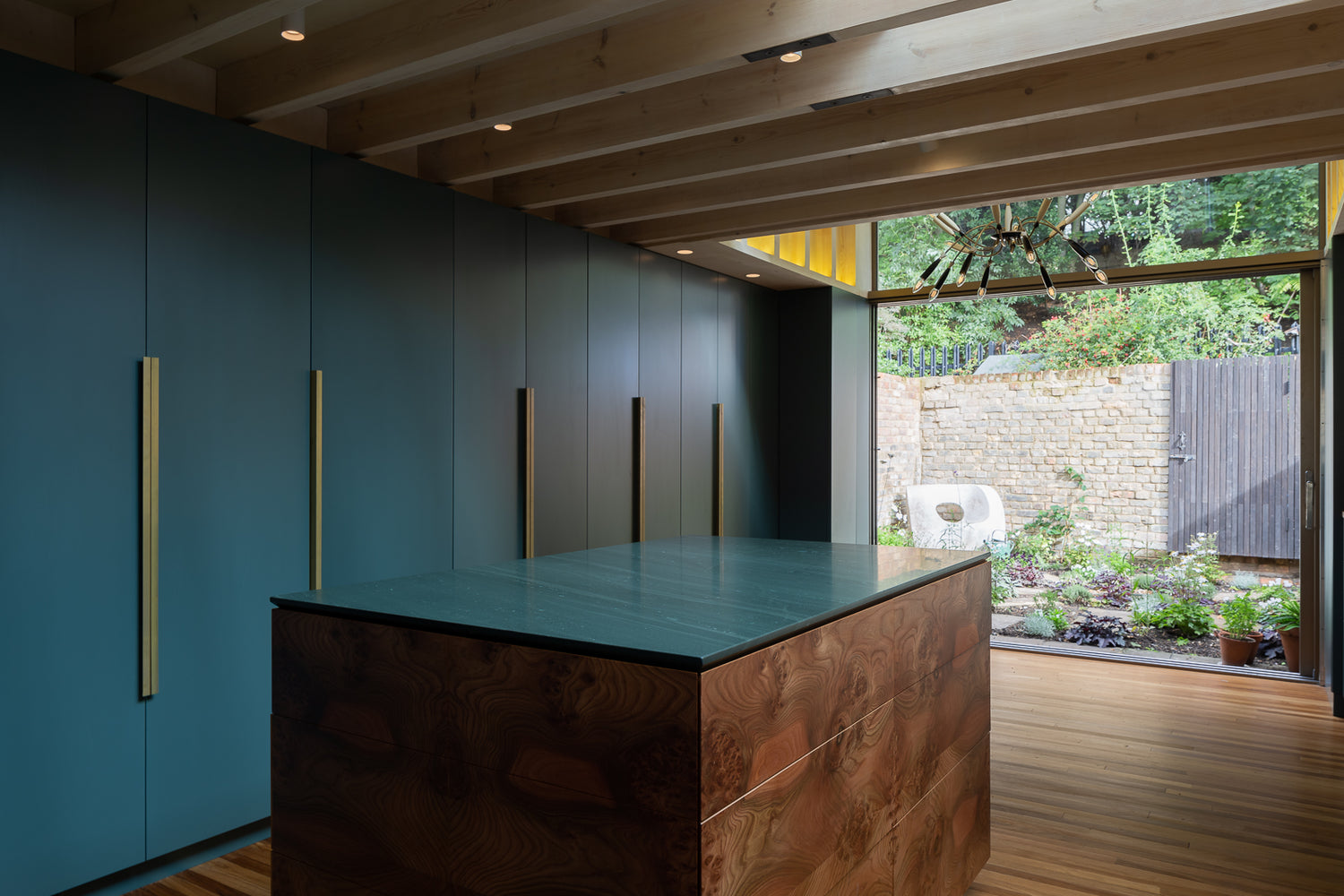 Upgrade your home with our bespoke slate worktops - perfect for kitchens, bathrooms, and more.
Looking for a durable and beautiful worktop for your kitchen or bathroom?
Our Westmorland green slate worktops are perfect for any room and will bring a timeless finish to your space. Our worktops are highly durable, making them perfect for cooking, preparation, and serving.
Our slate works in both contemporary and traditional settings, and the smooth honed finish is a stunning focal point for any space. Plus, the natural markings on each unique slab make your worktop one-of-a-kind.
Send us your drawings or rough ideas for sizes and cut-outs and we'll provide a quote.
Choose Honister Slate Mine for a worktop that will truly impress!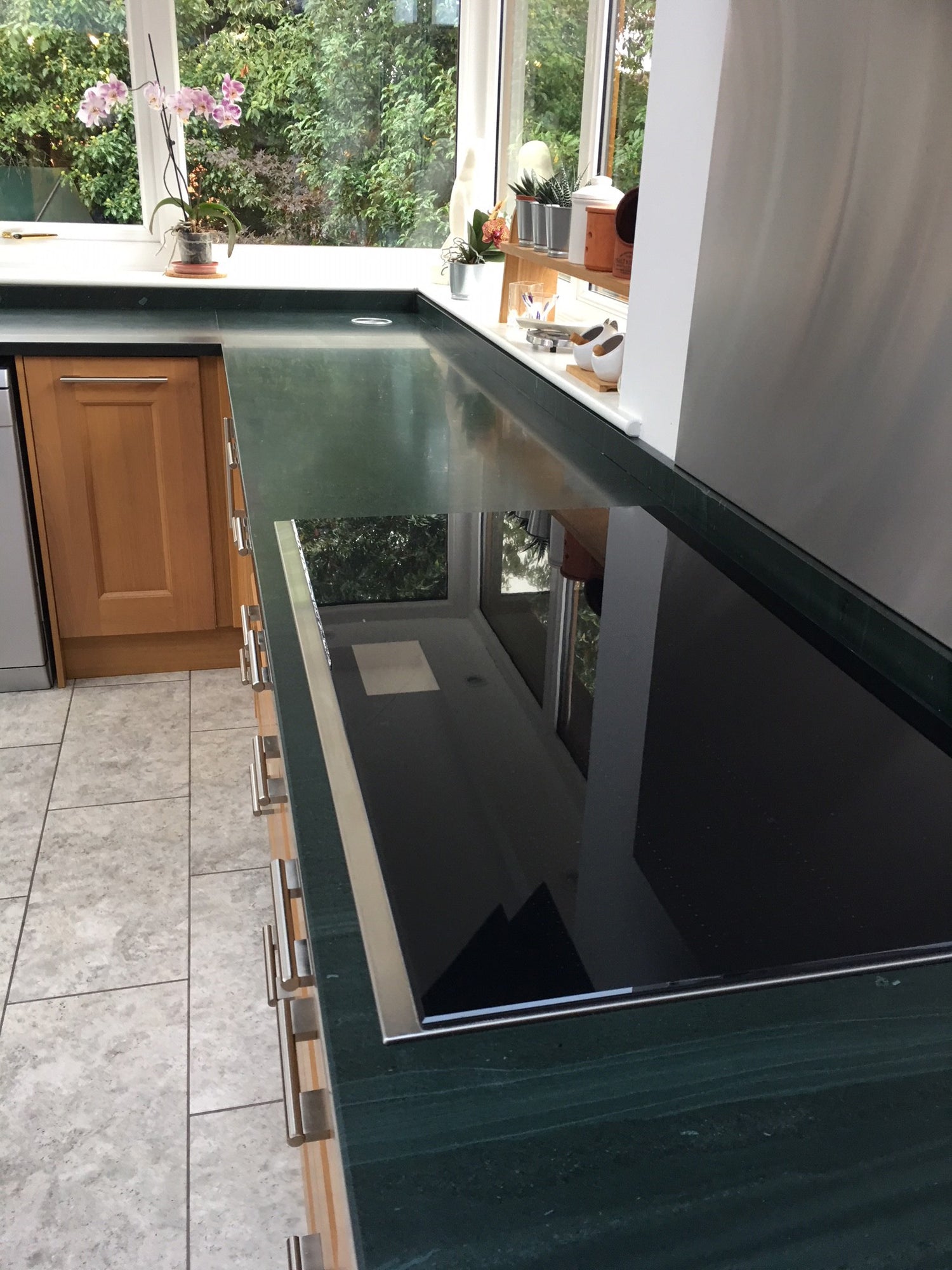 Made to Order
This unique stone has been mined for hundreds of years and has become increasingly popular in homes in recent times. Here are some of the excellent reasons why slate is a great choice for your kitchen worktops:
Hard-wearing: If you're looking for a durable, long-lasting surface for your worktops, our slate is one of the most hard-wearing materials you can choose.
Non-porous: Our slate is a naturally occurring non-porous stone, which means it is resistant to spills and stains. This makes it an ideal choice for surfaces in areas like the kitchen where liquids may be spilled.
Maintenance-free: Because of its low porosity, Honister slate worktops are easy to look after and will not stain easily. Plus, they require next to no maintenance!
Heat-proof: Slate is a great insulator, making it heatproof and fireproof. You won't have to worry about placing hot pans on your worktops with slate surfaces.
Affordable: Honister slate worktops are a cost-effective choice compared to other natural stone surfaces.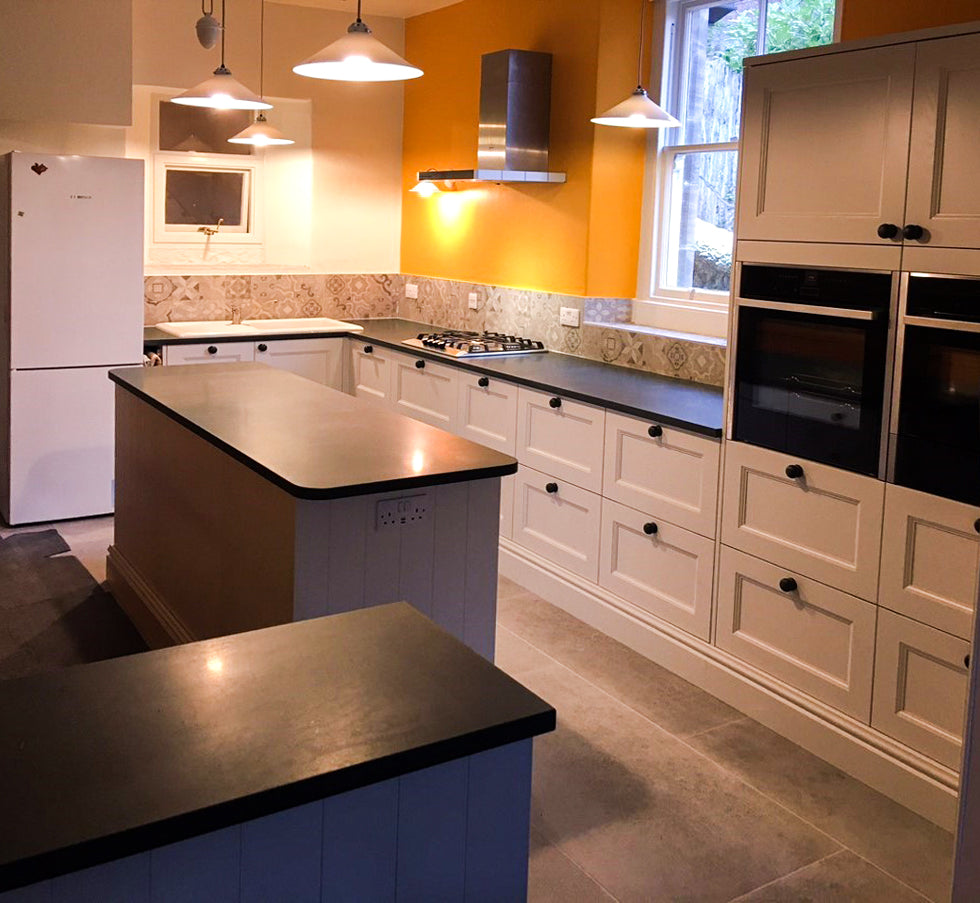 FAQs
Do you offer templating?
I'm afraid we don't offer template services nor installation.  Please do let us know if you struggle getting someone though as we do have some contacts in the industry.
How do I maintain the new look of the worktops?
We will always recommend you to seal the worktop once installed.  Seal it again 6 months after installation.  The worktops will show dull when it needs sealing again which might be 1 year or even 5 years later. 
Interested in a bespoke slate worktop?
Please contact us below and we will be in touch.