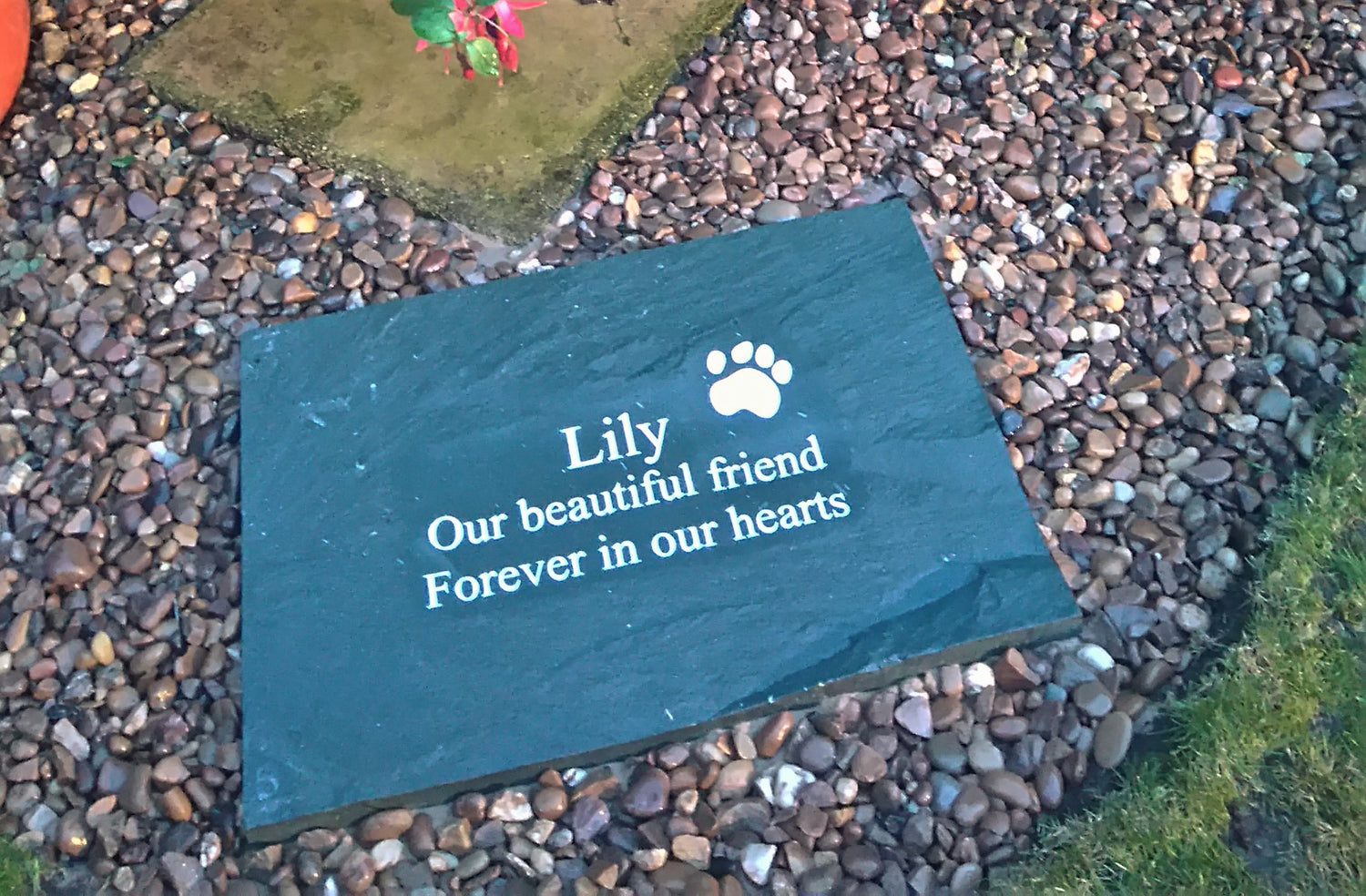 A beautiful memory
A pet's love is unconditional and the bond we share with them is priceless. Losing a furry companion is one of the most difficult experiences we can face, but we can honour their memory with a beautiful pet memorial.
These memorials are more than just a tribute - they are a lasting symbol of the love and devotion we have for our pets. Whether it's a personalised stone or a custom-made plaque, our memorials provide a special place where we can reflect on the cherished memories we shared with our beloved companions. It's a way to keep their memory alive and a reminder that they will always hold a special place in our hearts.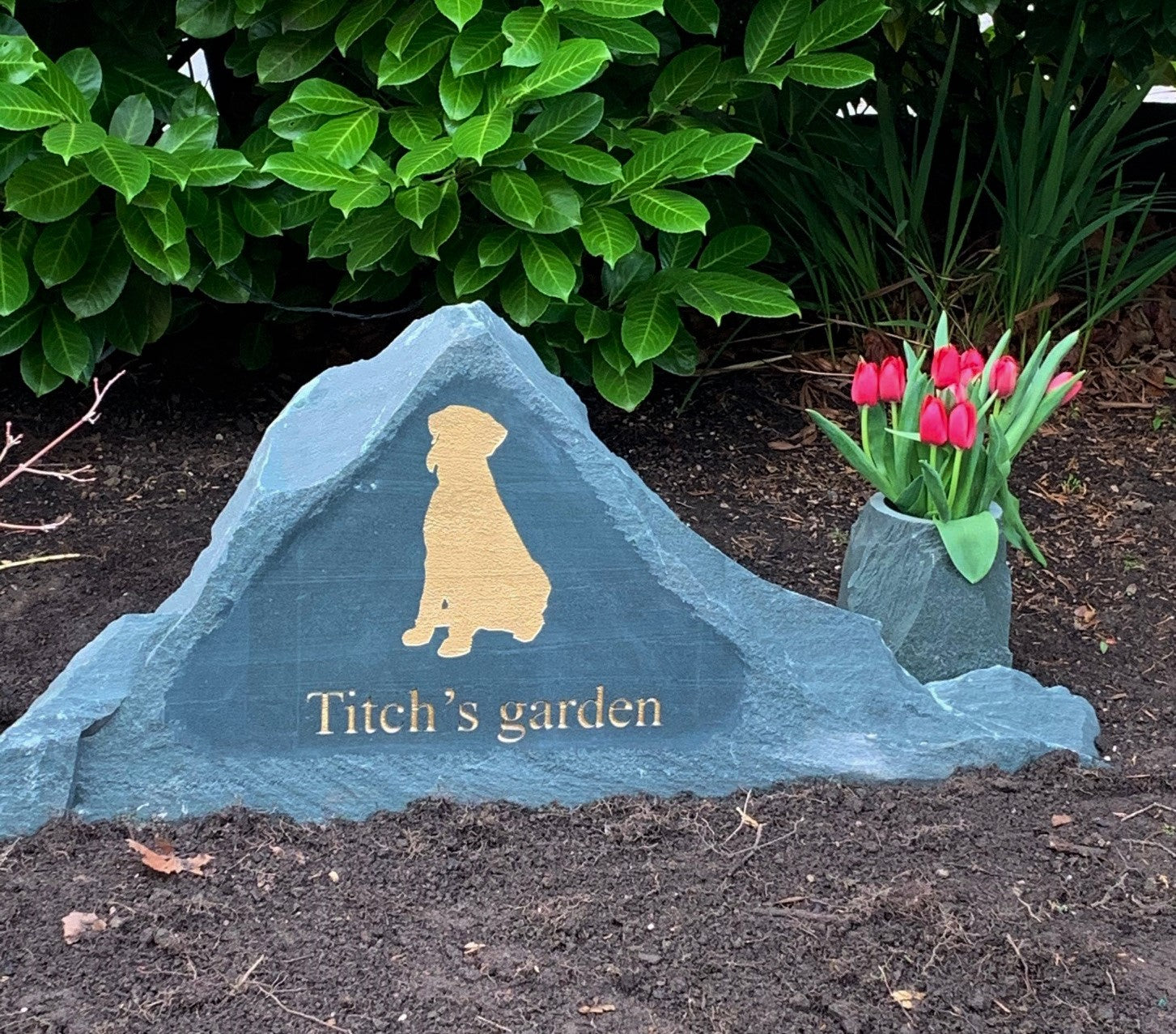 Made to Order
We personalise every plaque with engraved lettering and designs to ensure it truly reflects the life and personality of your pet.
Once you have the sizes, shape, finish, and lettering that you would like, please send us an email, and we will be happy to provide you with a quotation.
After placing your order, we will send a mock-up of the lettering for your approval. We will only proceed after we have received your confirmation, ensuring that your final memorial will be exactly what you envisioned as a fitting tribute for you pet.
FAQs
Can I have any lettering?
Yes you can, however there is a limit to the amount of lettering we can put on our memorial stones and plaques.
Will the stone last?
Yes it will, it is a strong material and are renowned for its durability and longevity. 
Is the lettering on top of the stone or in the stone?
We sandblast the lettering into the stone around 5mm deep. We then paint it either white or leave it natural.
How do I maintain the stone?
You don't have to do anything to maintain the stone. It will be sealed but does not need anything done to it. If, however, it is in an area that gets a lot of weathering or moss and lichen growth a wipe with a clean cloth will quickly restore the beauty of the stone.
Would you like to know more about our Pet Memorials?
Please contact us below and we will be in touch.
Testimonials
Paul Tilbury

"I'd like to pass on a huge thank you for arranging the memorial stone. It looks great and is a fitting memorial to a man who loved the Lakes."

Stacy Howarth

"Thank you so much for the beautifully crafted headstone you made for my son. From start to finish you have been outstanding with your customer service, advice, and efficiency. The headstone is just like the design and is exactly how I imagined it."

Di & Fred Cooke

"We are very pleased with the stone and glad that's it's now in situ. Thank you for all your help. Although much of the order was done by email as we're 400 miles and Rochelle and the team were fantastic."