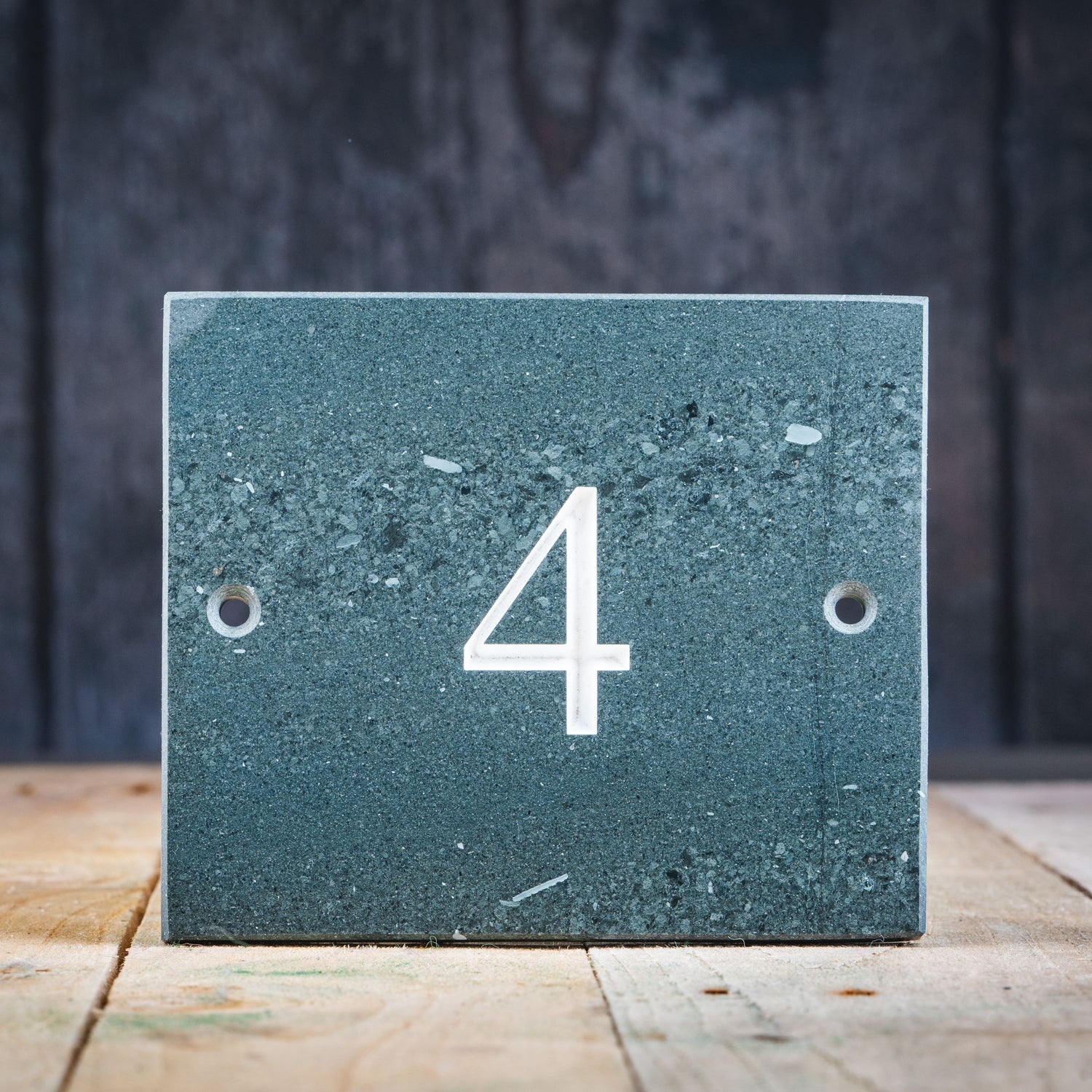 House numbers - Ready to go!
House numbers from 1 to 100 kept in stock and ready to ship.
We keep a selection of house numbers in the ever popular Times new Roman font and with white digits. Choose from 2" or 3" digits with a smooth or harassed edge.
If you're looking for something simple but stylish then these are perfect.