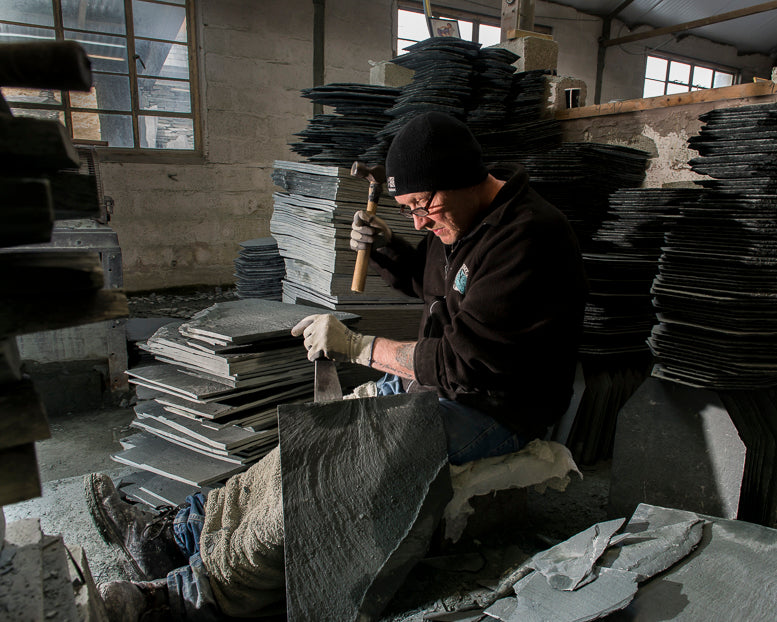 Honister Green Roofing Slate
Our Roofing Slate is a high-quality roofing material that is renowned for its durability, longevity, and natural beauty. This type of slate is mined underground at the Honister Slate Mine in the Lake District National Park in northwest England, where it has been produced for over 400 years.
What sets Honister Green Roofing Slate apart from other roofing materials is its unique composition. The slate is formed from volcanic ash that was deposited in the area over 450 million years ago. Over time, the ash was compressed and heated, which resulted in the formation of a dense and durable slate rock.
One of the key benefits of Honister Green Roofing Slate is its exceptional weather resistance. The slate is able to withstand extreme temperatures, high winds, and heavy rainfall, which makes it an ideal roofing material for areas that experience harsh weather conditions. Honister Green Roofing Slate has been used on some of the most prestigious buildings in the world, including Buckingham Palace, the St Pauls Cathedral and the Ritz Hotel.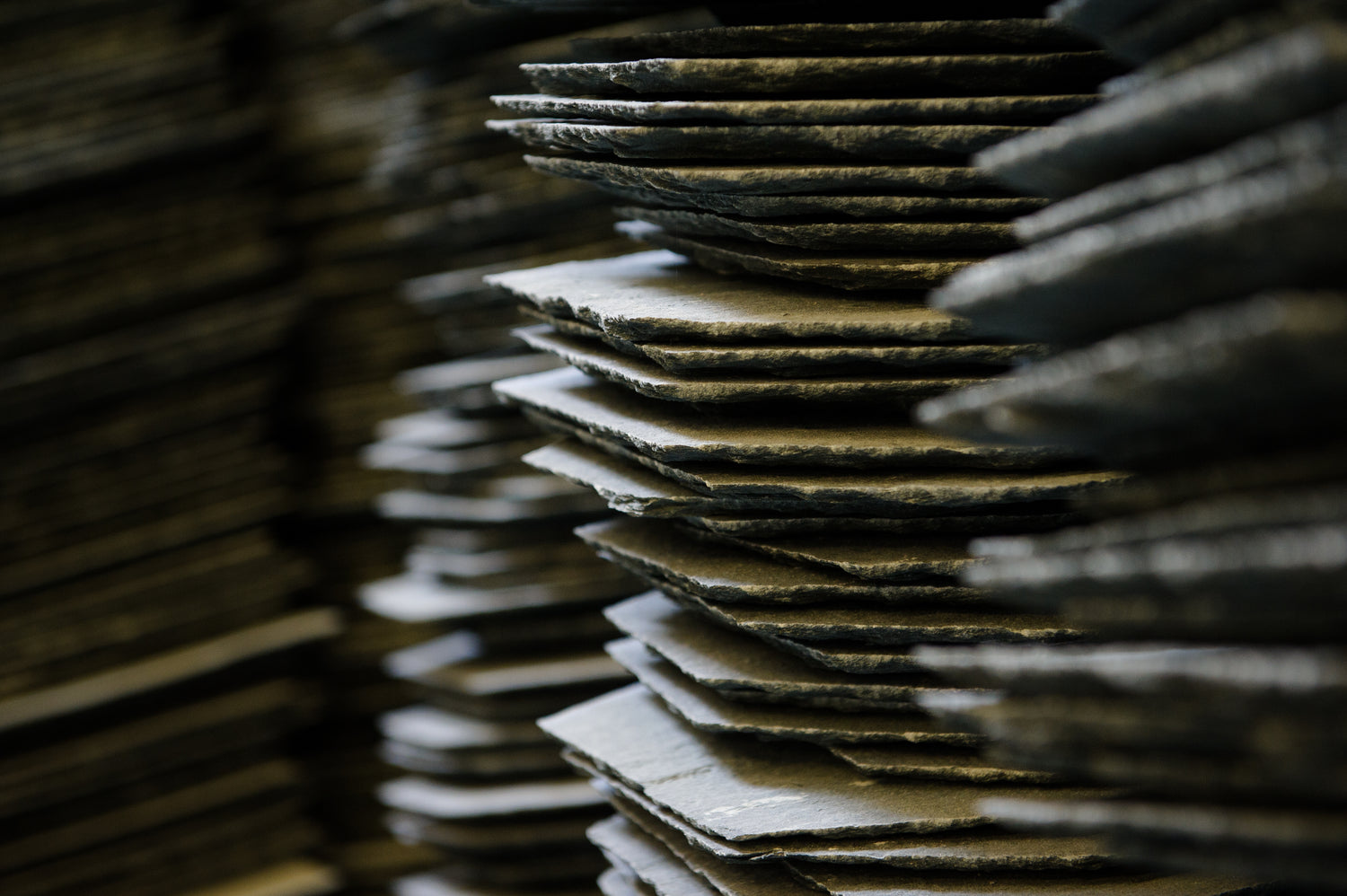 Another benefit of Honister Green Roofing Slate is its natural beauty. The slate has a distinctive dark green colour that is both subtle and striking, and a unique texture that adds depth and character to any building. Unlike man-made roofing materials, Honister Green Roofing Slate is a natural product that has been
formed by the earth, giving it an authentic and timeless appeal.
Honister Green Roofing Slate is also an environmentally friendly roofing material. The slate is mined using sustainable and responsible methods, and it has a low carbon footprint compared to other roofing materials. Additionally, Honister Green Roofing Slate is recyclable and can be reused for other building projects, making it a more sustainable choice for your roof.
In summary, we believe that Honister Green Roofing Slate is the best roofing slate in the world due to its exceptional weather resistance, natural beauty, and environmental sustainability. Its unique composition, durability, and timeless appeal have made it a popular choice for roofing on some of the most iconic
buildings in the world.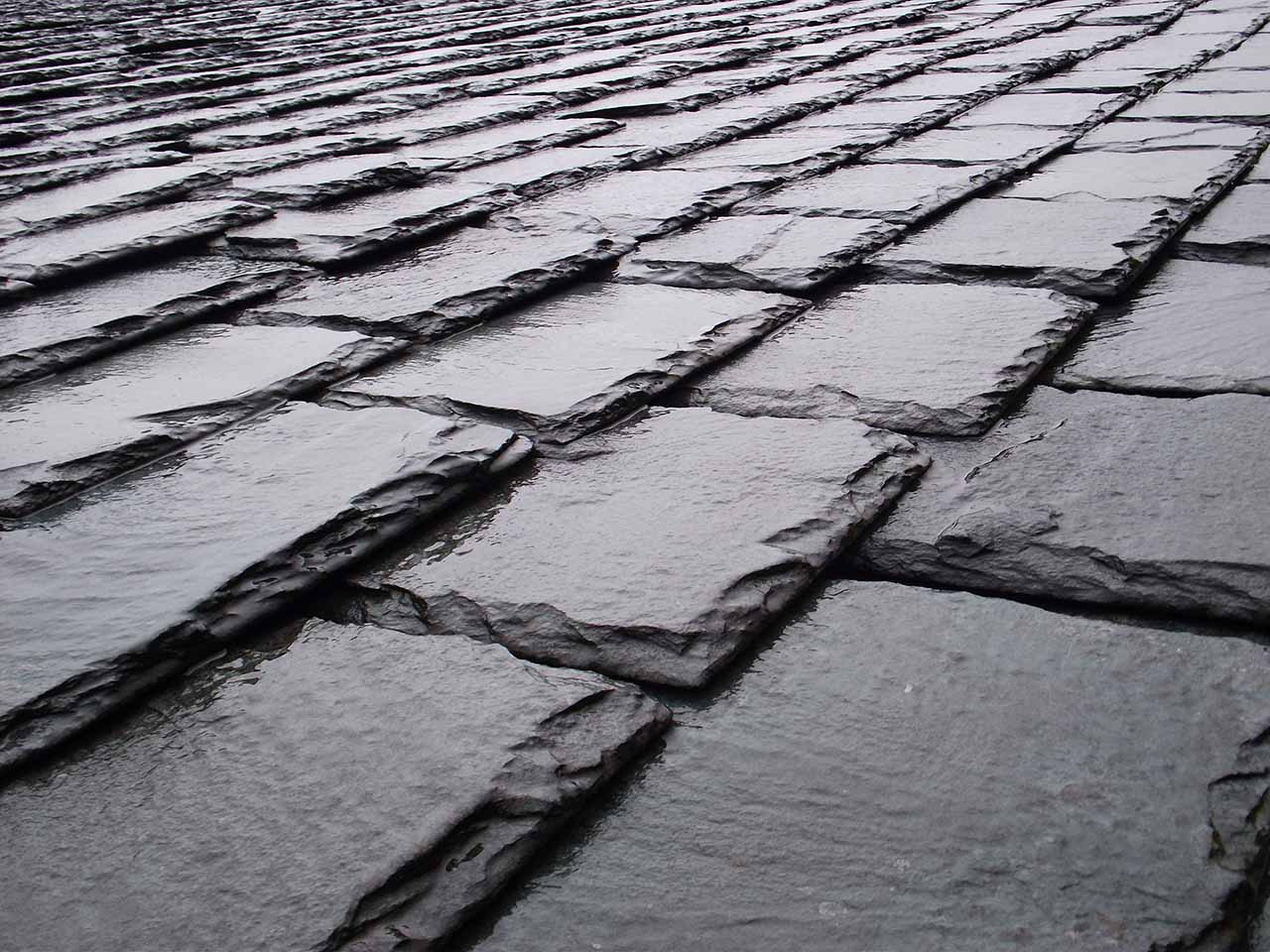 Technical Information
Tests show it has a density of 2748kg/m3
Highly resistant to abrasion
Compressed strength, flexural strength and modulus of elasticity
Non-combustible
Highly resistant to extremes of temperature.
In terms of rain, it has very low water absorption.
It is hard-wearing which defends it against pollution and common chemicals.
Does not rot or allow mosses and lichens to flourish
The thermal conductivity of this roofing slate has been found to be approximately "2.0 W/mK; it is dimensionally stable, with a thermal coefficient of expansion of 10.4 x 10.6
If you have any further questions or would like to discuss your specific requirements, please don't hesitate to contact us. We are always happy to help.
Would you like to know more about our roofing slate?
Please contact us below and we will be in touch.
Testimonials
Susan Powel

"Thank you for your wonderful service and quick emails."

Paul John

"The perfect addition to my bbq area. Delivery was easy and the service was superb, thank you."