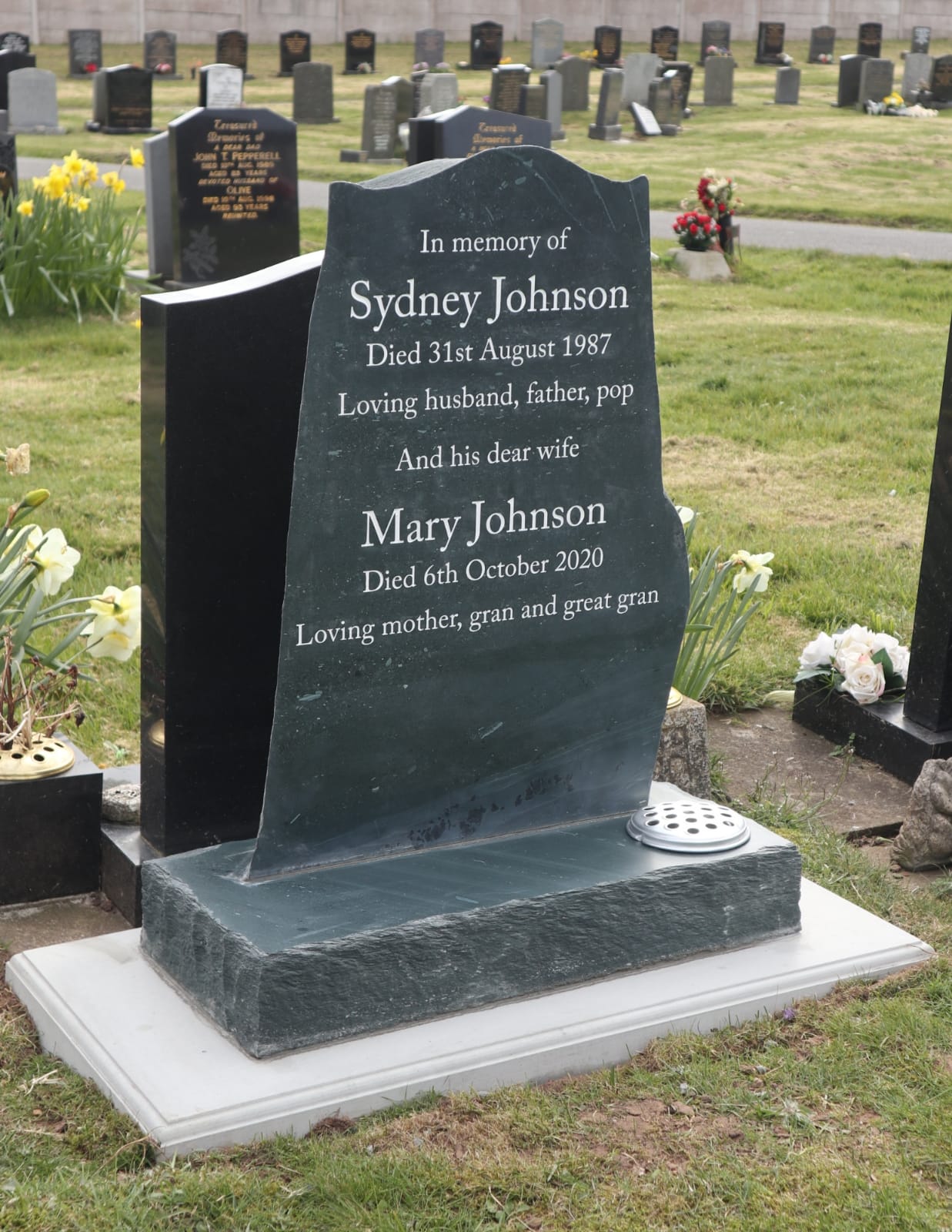 A lasting tribute
Choosing a headstone for a loved one is a deeply personal and emotional decision.
At Honister Slate Mine, we understand the importance of creating a lasting tribute that truly reflects the person it honours.
Each headstone and memorial plaque is crafted by one of our skilled stone masons using traditional techniques and tools to produce a unique and beautiful tribute that will be cherished by family and friends for generations to come.
We personalise each headstone with engraved lettering and designs to ensure that it reflects the life and personality of your loved one and how you would like them to be remembered.
Honister slate is a high-quality and durable material that is perfect for use in headstones and memorial plaques.
It is renowned for its resistance to weather and does not encourage the growth of mosses or lichens, ensuring that the headstone remains looking beautiful for years to come. It is also impervious to frost, which means that it will not crack or become damaged in cold temperatures.
For those who have a connection to or appreciation for the Lake District, our Westmorland green slate headstones are a fitting tribute. Its beautiful colour and unique texture make it a stunning and timeless choice that will stand the test of time.
At Honister Slate Mine, we understand that the process of choosing a headstone can be overwhelming. That's why our team of experts is here to guide you through every step of the process, from selecting the right size and shape to designing and engraving the perfect tribute. We pride ourselves on offering exceptional customer service and producing headstones of the highest quality.
Choosing a headstone is an important decision, and we are honoured to be a part of helping you create a lasting tribute to your loved one.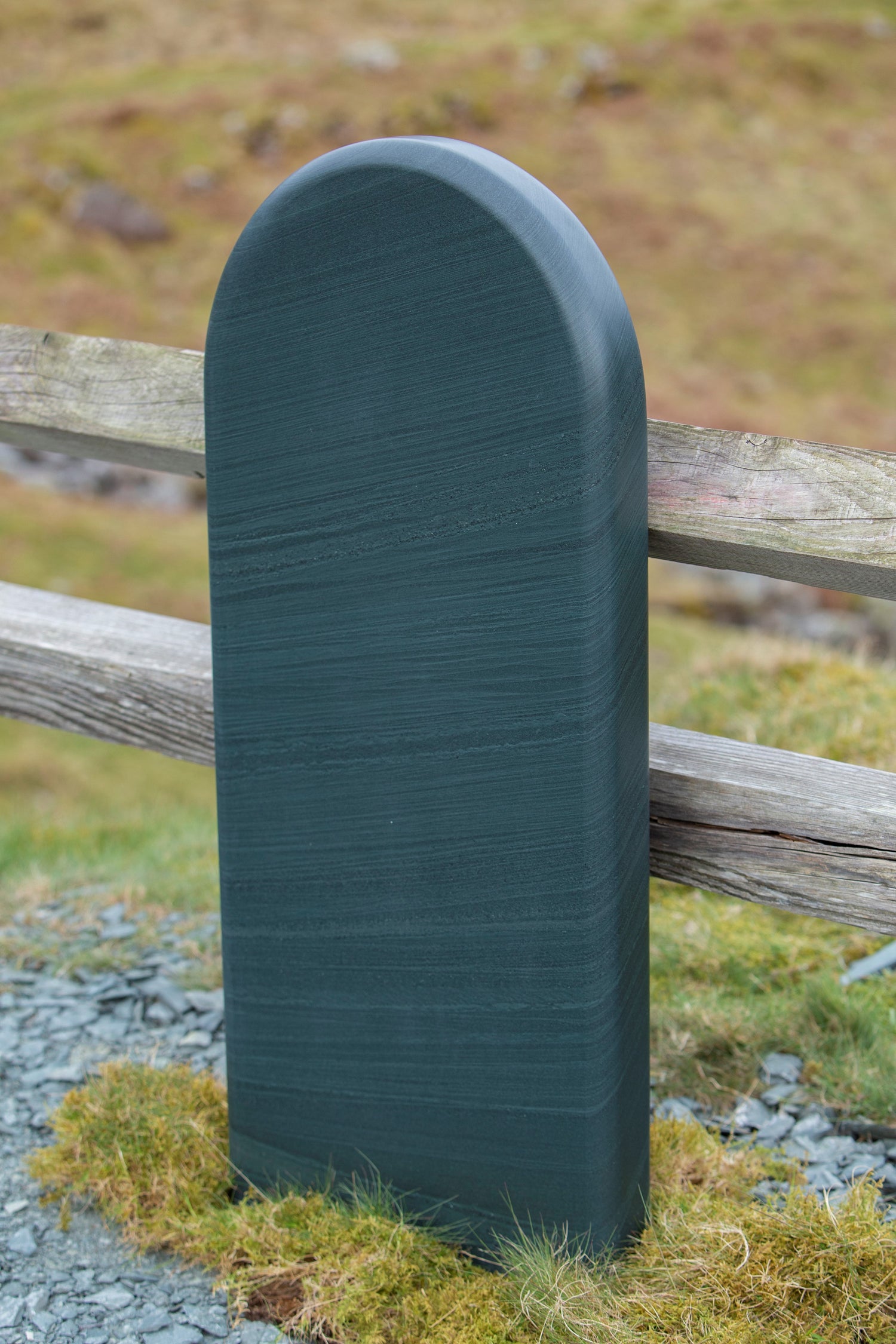 Made to Order
Our headstones are available in either a natural/rustic finish or a honed/polished finish to fit your desired look.
We ensure that the area where we will letter is smoothly honed to allow us to sandblast your chosen lettering for a clean and precise finish.
We can create a rustic shape to your preference, but keep in mind that each stone is unique, so we cannot guarantee a 100% match.
We understand that the process of choosing the right headstone can be overwhelming, but we recommend consulting your local council for guidance on the sizes, materials, and shapes allowed in your area.
If you have seen a headstone that you like, please take note of it and let us know, as this can help us better understand your preferences. To help with the process, we have included photos of headstones we have created in the past.
Once you have the sizes, shape, finish, and lettering that you would like, please send us an email, and we will be happy to provide you with a quotation.
After placing your order, we will send a mock-up of the lettering for your approval before proceeding with the process.
We will not proceed without your confirmation, ensuring that your final headstone will be exactly what you envision as a fitting tribute to your loved one.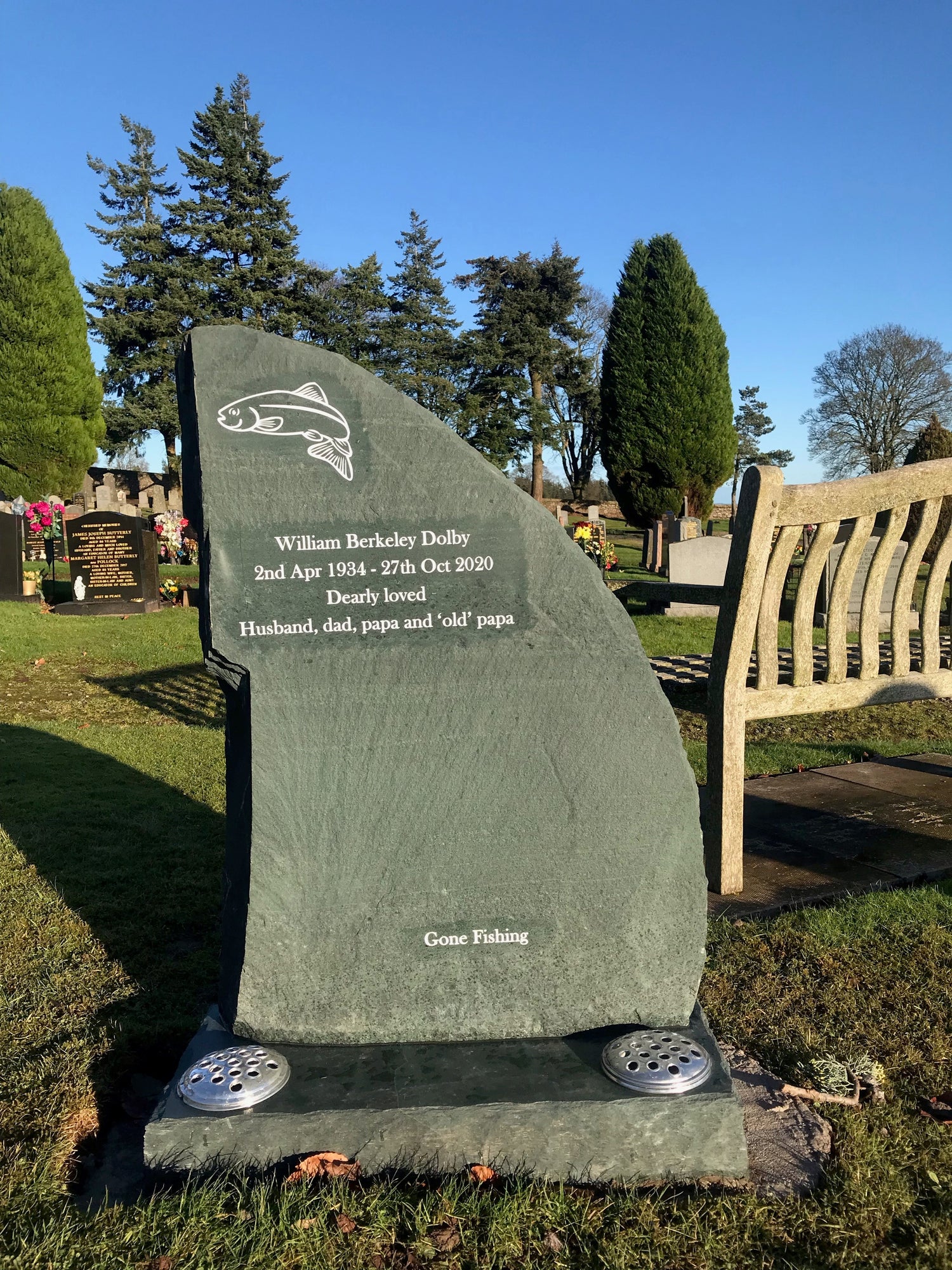 FAQs
Do I need a base?
This depends on your churchyards requirements. Some do not need a base and can go directly into the ground, which means you need to add around 10-12″ to the overall height.
Can I have any lettering?
Yes you can, however, you should check with your local council and churchyard as they may need to approve the design. We can email a mock up at this stage to help which you can print or email forward for approval. 
Will the stone last?
Yes it will. It is a strong material and is renowned for its durability and longevity. 
Is the lettering on top of the stone or in the stone?
We sandblast the lettering into the stone to a depth of around 5mm. We will then finish the lettering either in white or leave it natural.
How do I maintain the stone?
You do not have to do anything to maintain the stone as it will be finished with a sealant for longevity. If it is in an area that gets a lot of weathering, like next to the coast, a wipe with a clean cloth every so often will restore the finish to the stone.
Would you like to know more about our Headstones?
Please contact us below and we will be in touch.
Testimonials
Paul Tilbury

"I'd like to pass on a huge thank you for arranging the memorial stone. It looks great and is a fitting memorial to a man who loved the Lakes."

Stacy Howarth

"Thank you so much for the beautifully crafted headstone you made for my son. From start to finish you have been outstanding with your customer service, advice, and efficiency. The headstone is just like the design and is exactly how I imagined it."

Di & Fred Cooke

"We are very pleased with the stone and glad that's it's now in situ. Thank you for all your help. Although much of the order was done by email as we're 400 miles and Rochelle and the team were fantastic."