Slate Bird Tables and Bird Baths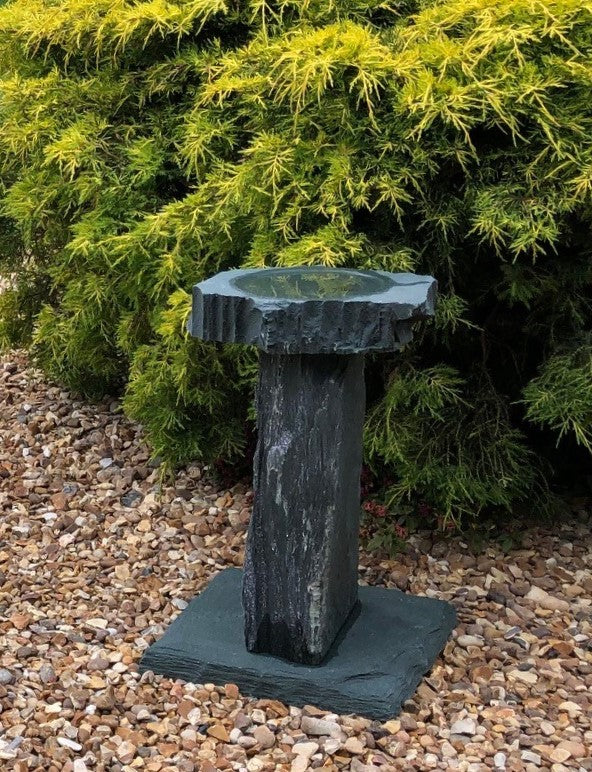 Beautiful and Natural
Looking for a way to attract more birds to your garden or outdoor space? Consider adding a green slate bird bath or bird table.
Our green slate bird baths and bird tables are crafted from high-quality materials and designed to withstand the elements while providing a natural and stylish addition to your outdoor decor. Made from beautiful, durable green slate, these bird baths and tables offer a rustic yet elegant look that will complement any garden or patio.
By providing a safe and reliable source of water and food for birds, you'll be able to enjoy the beauty and serenity of bird-watching right from your own backyard. Our bird baths and tables are designed with a deep bowl and plenty of perching space, ensuring that birds of all sizes can enjoy a refreshing drink or a satisfying meal.
Plus, by attracting more birds to your outdoor space, you'll be doing your part to support local wildlife and contribute to the health of your ecosystem.
With our green slate bird baths and bird tables, you can do all of this whilst adding a touch of style and sophistication to your garden or outdoor area.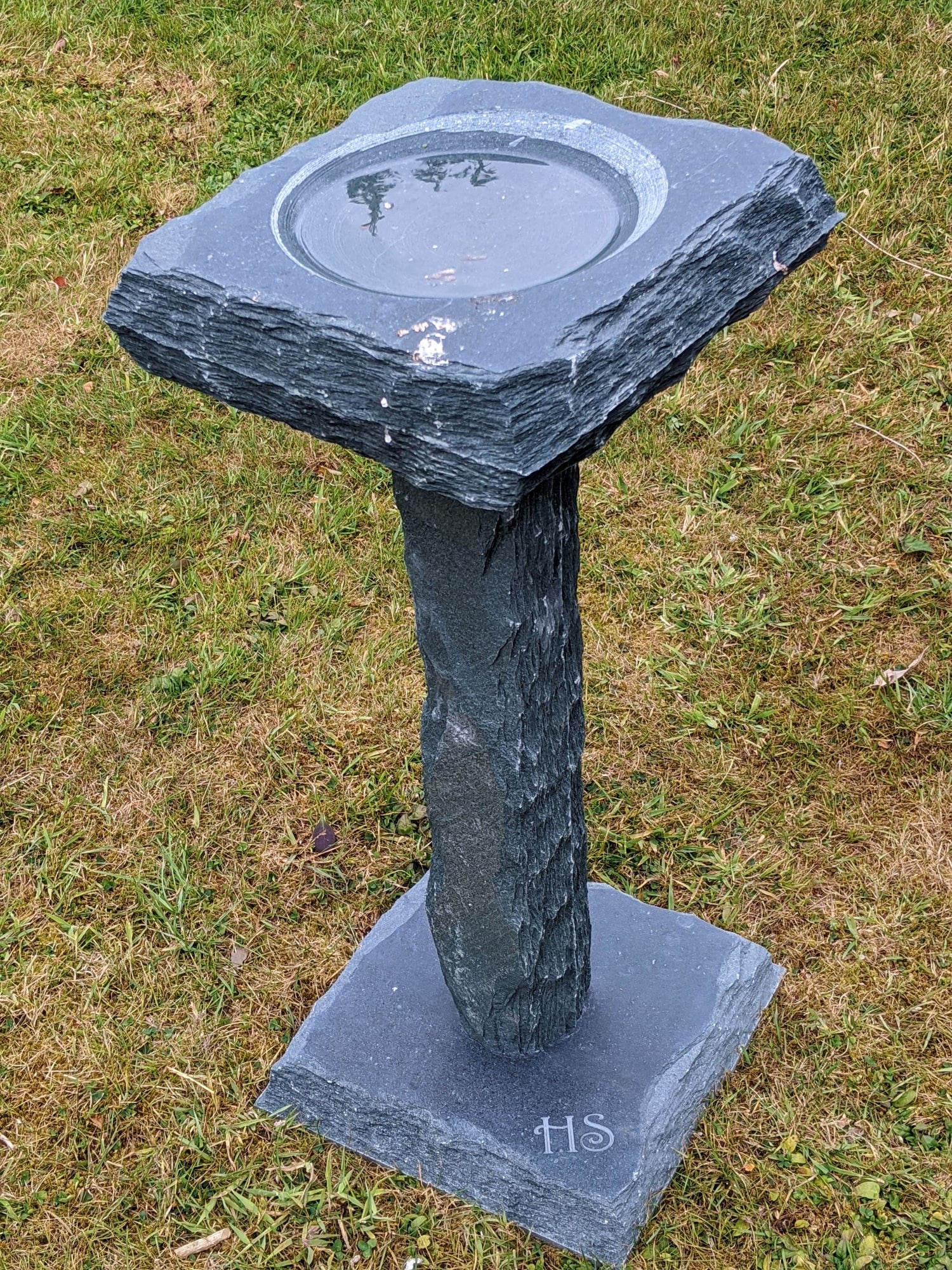 Our bird baths and tables are incredibly durable and long-lasting. They can withstand even the harshest weather conditions and will continue to look great for many years to come. Thanks to their natural materials, each piece is completely unique, with its own distinct patterns and markings.
Our slate products are environmentally friendly. It is a natural material that doesn't release any harmful chemicals or pollutants. Unlike concrete, which requires a lot of energy to produce, slate paving is a sustainable and eco-friendly choice. It has a lower carbon footprint as we deliver direct from the mine, cutting out the middleman and reducing transportation emissions.
Would you like more information about a slate bird bath or bird table?
Please contact us below and we will be in touch.
Testimonials
Joanne Moore

"This has transformed my reading area in the garden, the sound of water in the background is just perfect."

Jessica

"Looks great. Just need some sunshine now to get the fountain pump working to full capacity. Thanks"

Neil Bauckham

"Just a note to say thank you very much for the water feature you've supplied us with. The water feature is excellent. It was easy to install, looks great and works very well."