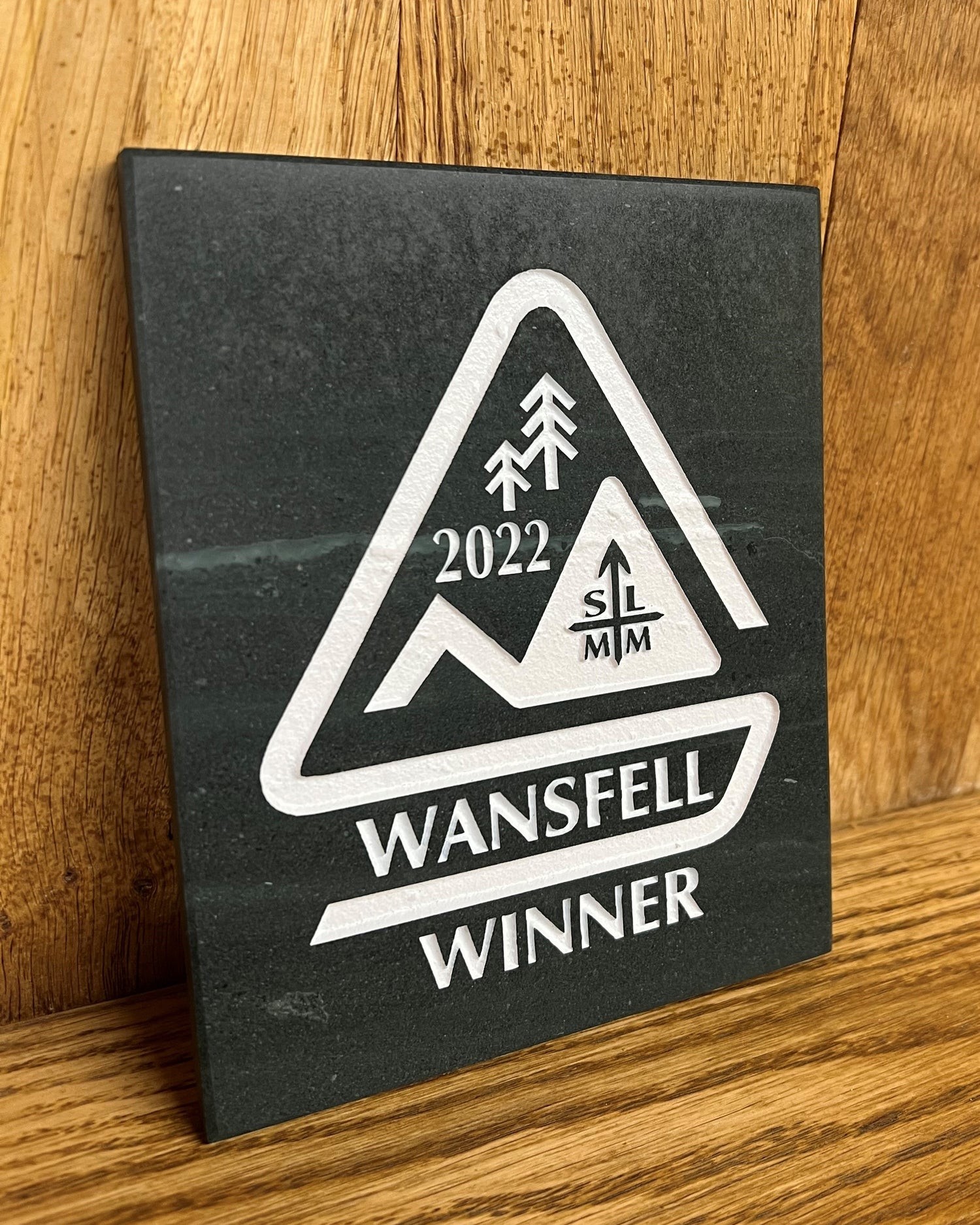 Bespoke Trophies
Honister Slate Mine, makers of unique and bespoke slate trophies. Our team of skilled craftsmen work tirelessly to create stunning, one-of-a-kind trophies that are sure to make a lasting impression.
Our slate trophies are made from the finest quality Westmoorland Green slate, renowned for its strength and durability.
Each trophy is handcrafted to your exact specifications, ensuring that your unique design is brought to life with precision and care.
Our team will work with you every step of the way, from the initial design stage to the finished product. We understand that every event or occasion is different, which is why we offer a range of shapes and sizes to suit your needs.
Whether you're looking for a traditional trophy design or something more contemporary, our team will help you create the perfect piece to commemorate your special event. With our attention to detail and commitment to quality, you can trust us to deliver a trophy that will stand the test of time.
So why settle for a generic trophy when you can have something truly special?
Contact us today to discuss your bespoke slate trophy requirements and let us create a unique piece that your competitors will be proud to display for years to come.
FAQs
What are your minimum order quantities?
We do not have a minimum order quantity and are happy to work with you on any size order!
Am I restricted to certain shapes and sizes?
No- we can produce fully bespoke trophies to suit your requirements.
Are you in need of some bespoke trophies for an upcoming event?
Please contact us below and we will be in touch.