Set in the heart of the Lake District where green slate has been mined for hundreds of years, we have supplied our range of flagstones to numerous property developments, trade and public sale for many years.
Our British Made flagstones will add a traditional feel to both interior and exterior paving, from the country home, cottage, or for a new build or barn conversion.
We produce flagstones to a riven finish in random lengths with set widths.
12", 14", 16" or a mixture of 12" – 16".
These are all British stone, mined and crafted here at Honister Slate Mine.
Each flag is hand crafted to order, providing a personal service made to your exact specification.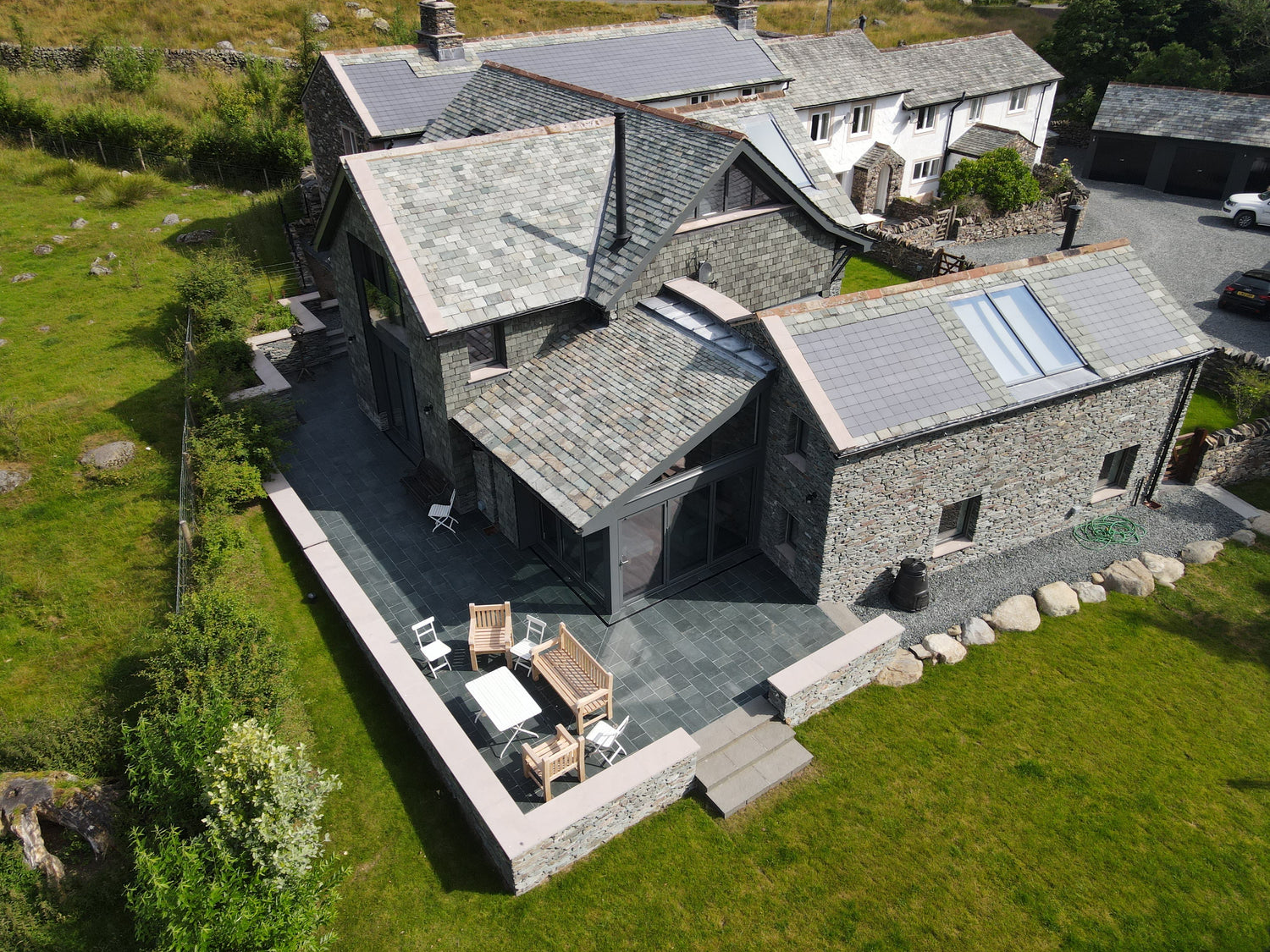 Our green slate flagstones are not only gorgeous, with their rich, earthy tones and unique, natural textures, but they're also incredibly tough and long-lasting.
Unlike many other natural stones, green slate is highly resistant to weathering and erosion, making it an ideal choice for outdoor applications.
Each green slate flagstone is unique giving your outdoor space a truly one-of-a-kind look. If you're going for a rustic, natural look green slate flagstones are a versatile choice that can suit any style.
Farmhouse flags are larger regular shaped paving slabs.
They are made in varying widths with random lengths and approximately 30mm thickness.
Interested in our Farmhouse Flags?
Please contact below and we will be in touch.
For quotations we require meters square coverage and delivery postcode.