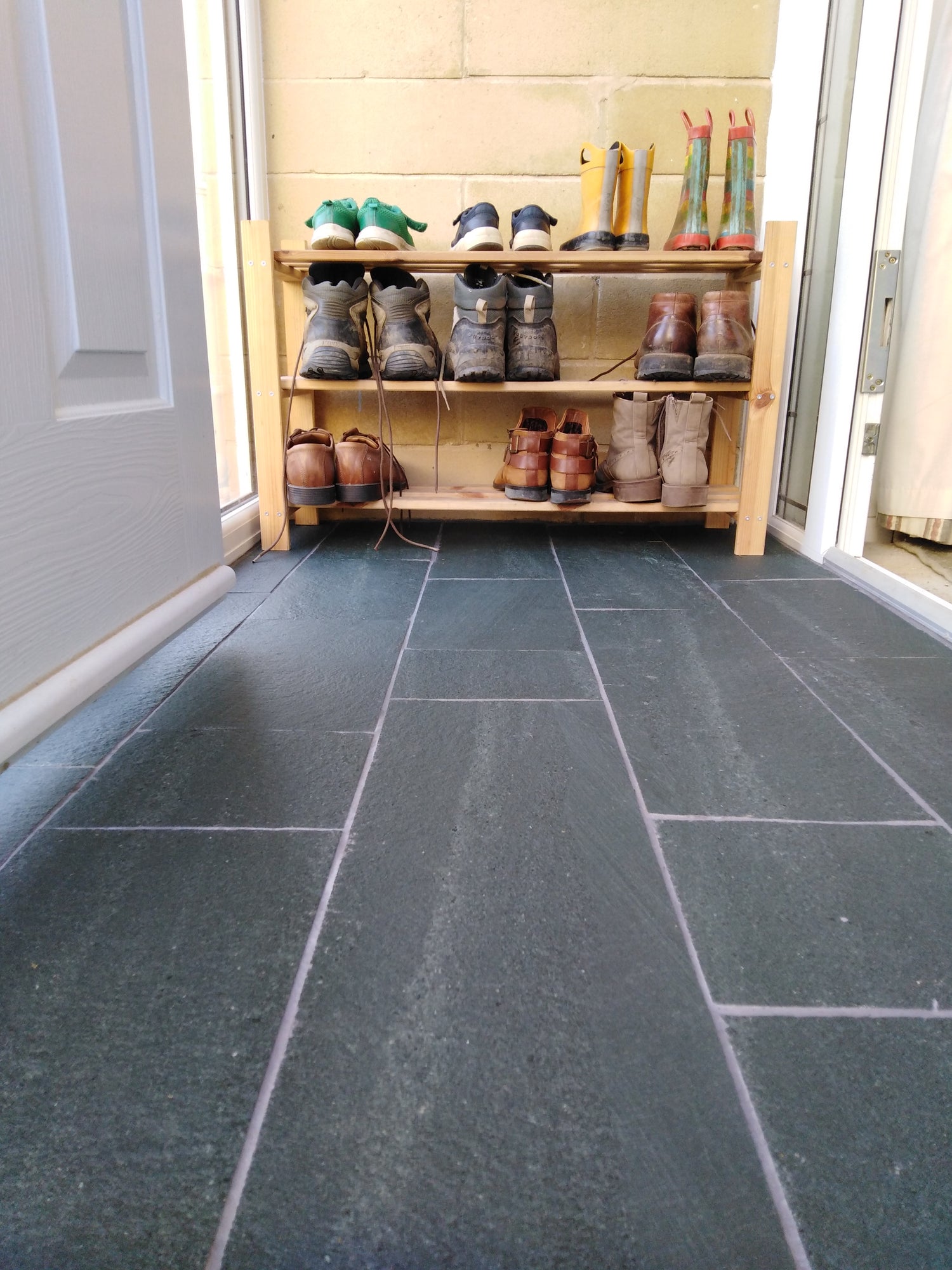 Beautiful Green Slate Tiles
Whatever your style, Honister can supply slate tiles that provide practical flooring that looks great and lasts for years.  
The durability and beauty makes them ideal for higher traffic areas. Honister slate creates a naturally elegant look, doesn't attract dust, and can increase the value of your home. 
We supply our tiles with either a natural/riven or honed/polished finish.
The honed finish offers a durable and easy to clean surface while the riven finish is more of an aged, antique look and just as durable. 
Our tiles are one of the best natural product to go with under floor heating. The thermal properties of our slate means it holds the heat long after the timer has gone off. 
We would always recommend Inside flooring and wall tiles to be a minimum of 12mm thickness.
Outside paving we recommend at 30mm thickness and in a riven finish.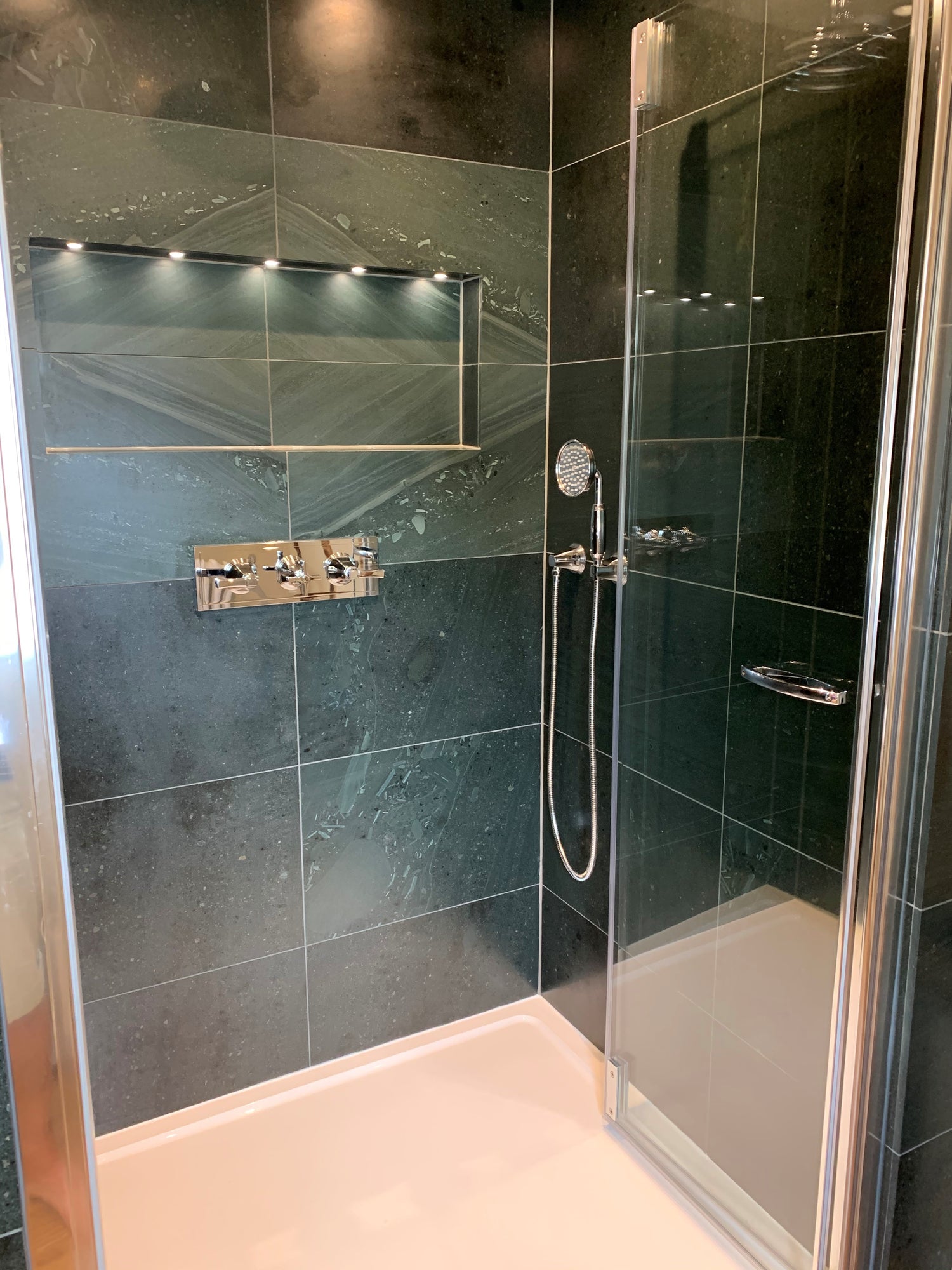 Made to Order
Like most of our products we make the flooring to order.  
Honister tiles come in honed/polished finish or natural/riven. The honed finish is machine cut and smoothed to a semi-polished finish. The riven finish is chiseled and separated by simple hand tools and the surface does not get any treatment by machinery hence why it is left uneven.
Honister slate tiles can be used in many parts of your property; kitchens, bathroom, living rooms, conservatories, showers, gardens and patios.  
We mine all our slate from deep inside Fleetwith Pike and only provide the one colour, the famous Westmorland green slate.
Here is some ideas of prices for the honed finish to give you an idea, but please do get in touch with your quantities and if you have a different size tile in mind.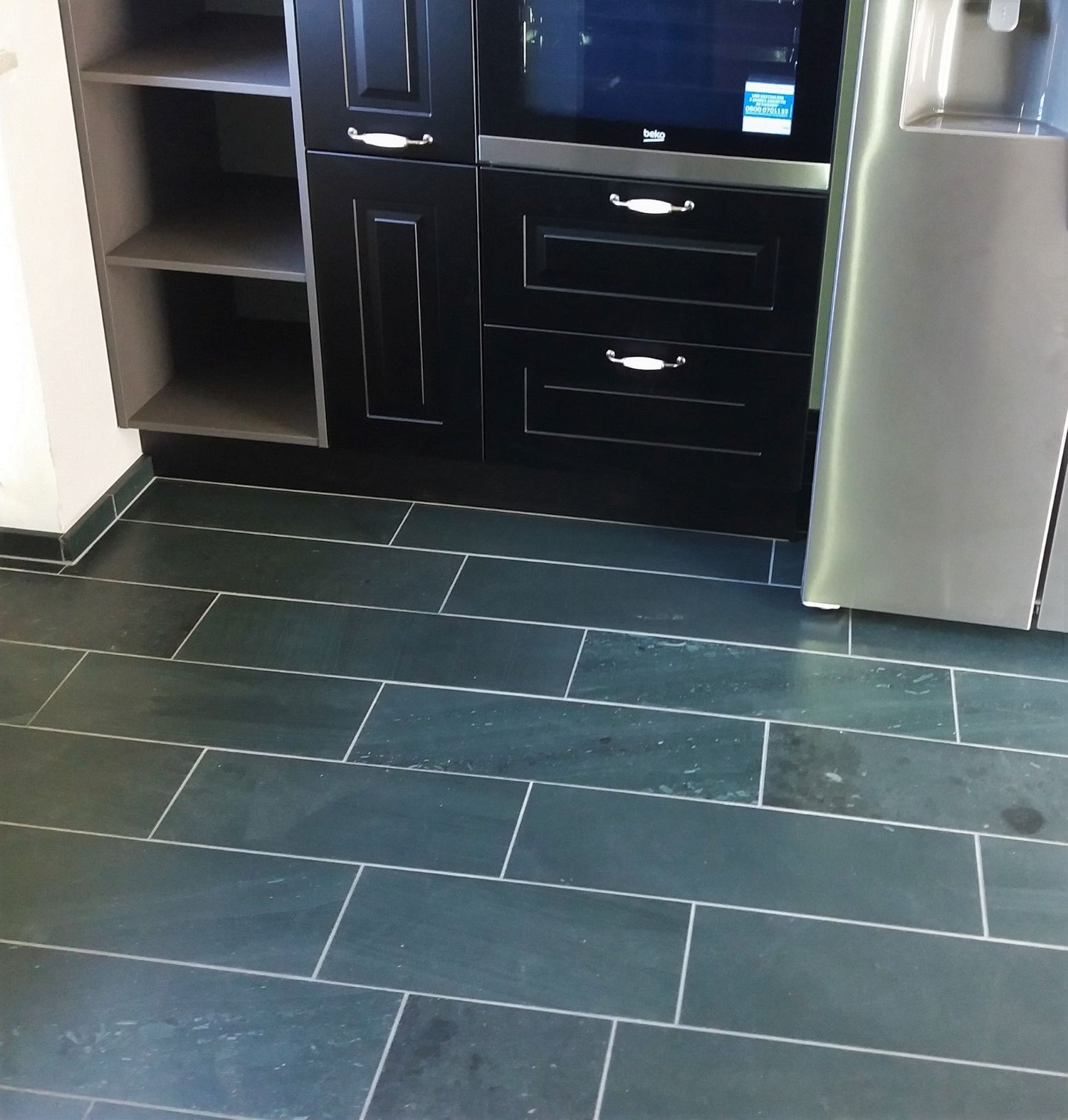 Pricing
100mm wide x random lengths x 12mm - £144 p/m2
200mm wide x random lengths x 12mm - £216 p/m2
300mm long x 300mm wide x 12mm - £162 p/m2
400mm long x 300mm wide x 12mm - £210 p/m2
400mm long x 400mm wide x 12mm - £246 p/m2
600mm long x 300mm wide x 12mm - £366 p/m2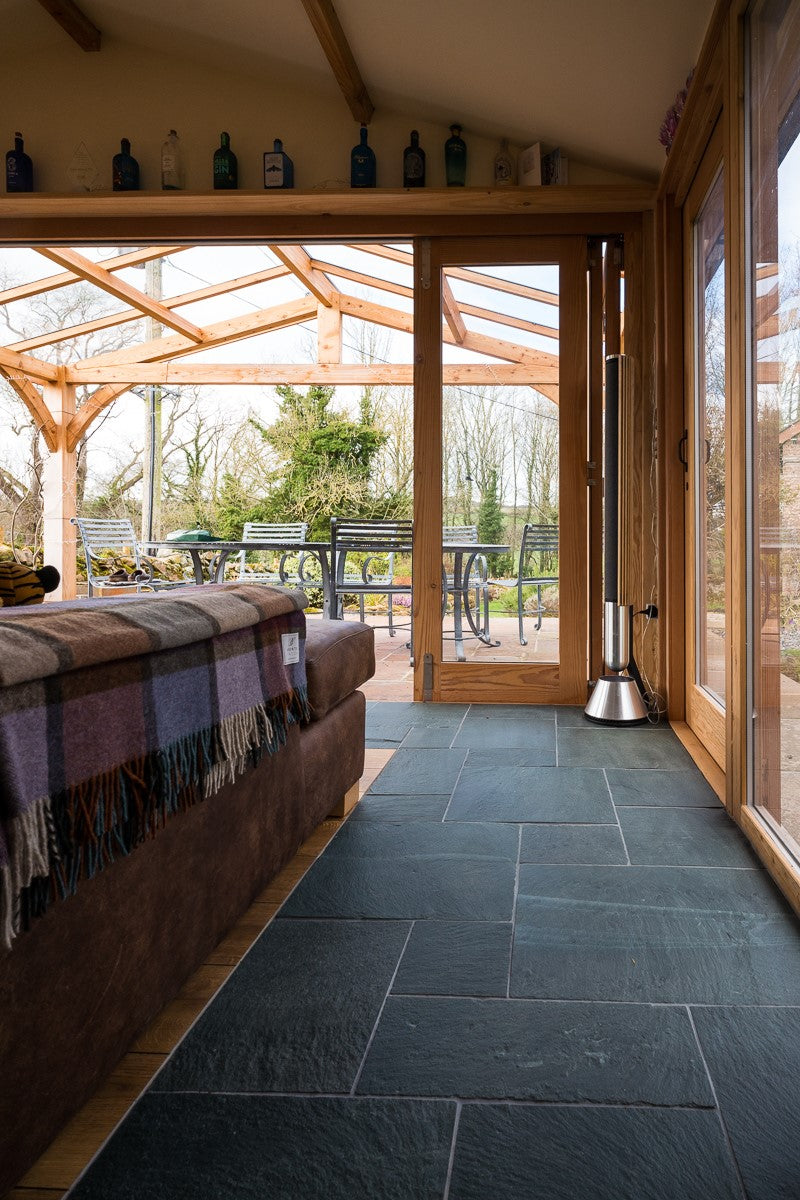 FAQs
How long does slate flooring last?
It will outlive you, that's for sure.  With the correct maintenance we are happy to say 200+ years.
Will the flooring be okay with underfloor heating?
Yes! It is one of the best flooring out there when it comes to underfloor heating.  Slate is renowned to keep the heat long after, which can only help keeping the bills down.
How to I protect my flooring?
The flooring needs sealed on all edges and the top after being laid and grouted. These floors must be thoroughly cleaned prior to sealing and help prevent finger and water marks.
What is the best stone sealer and enhancer?
Get in touch with us via email, as we have just the right product for you.
Does the sealant change the colour of the slate?
Yes it does slightly darken the slate flooring. Coating type sealers usually highlight the stone surface, thus bringing out the real color and nuances in the slate not always visible before sealing.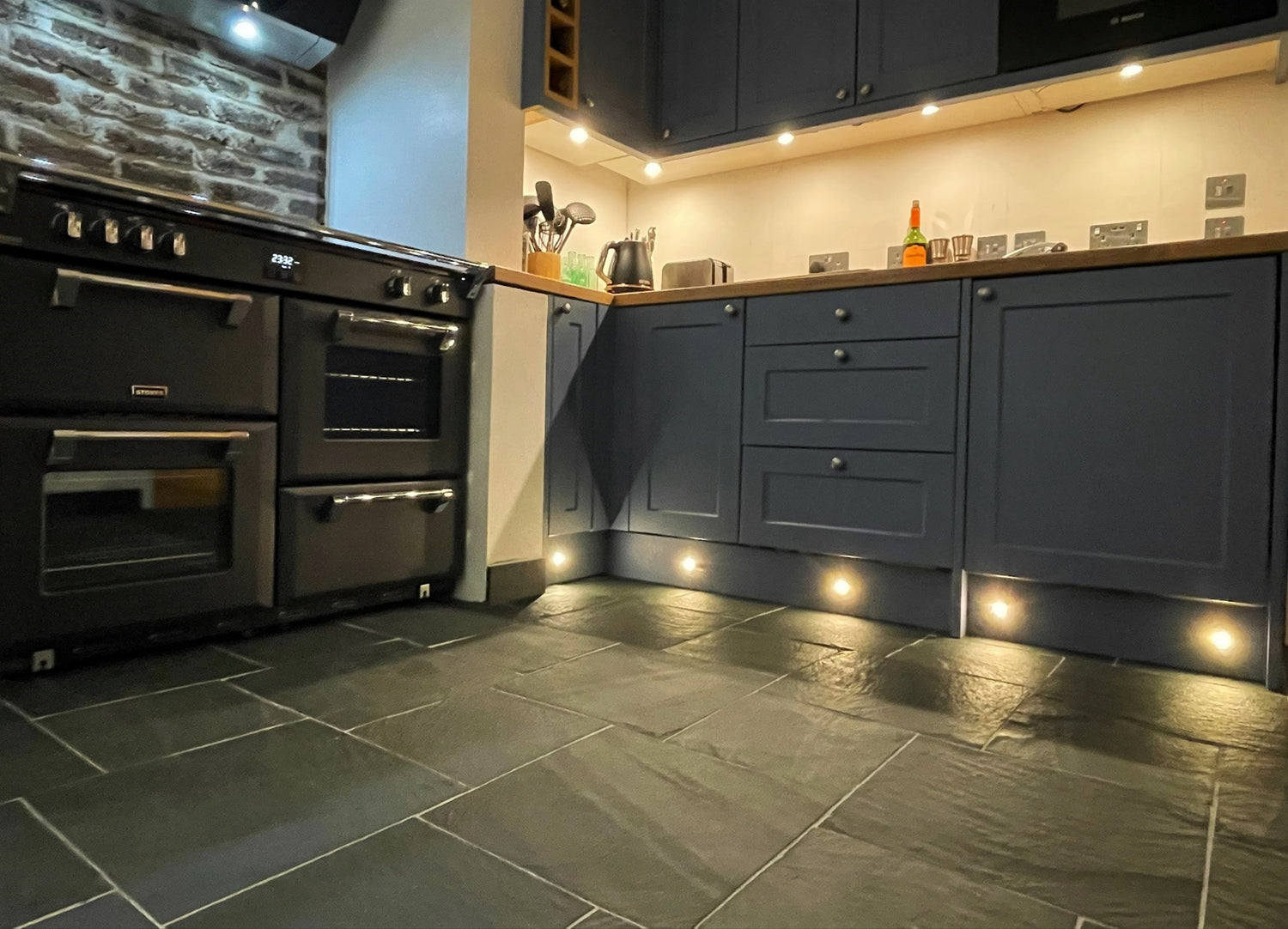 Would you like to know more about our floor or wall tiles?
Please contact us below and we will be in touch.
Testimonials
Denise

The service was excellent. Really friendly and let me pick up from the workshop so I didn't have to pay delivery. Big fan and will use again 100%!

Julie Allen

Lovely Slate Tiles. Great website, easy to place an order and very pleased with the quality.

Richard Bell

Lovely tiles. They look amazing. Service and delivery excellent too not one tile was broken.