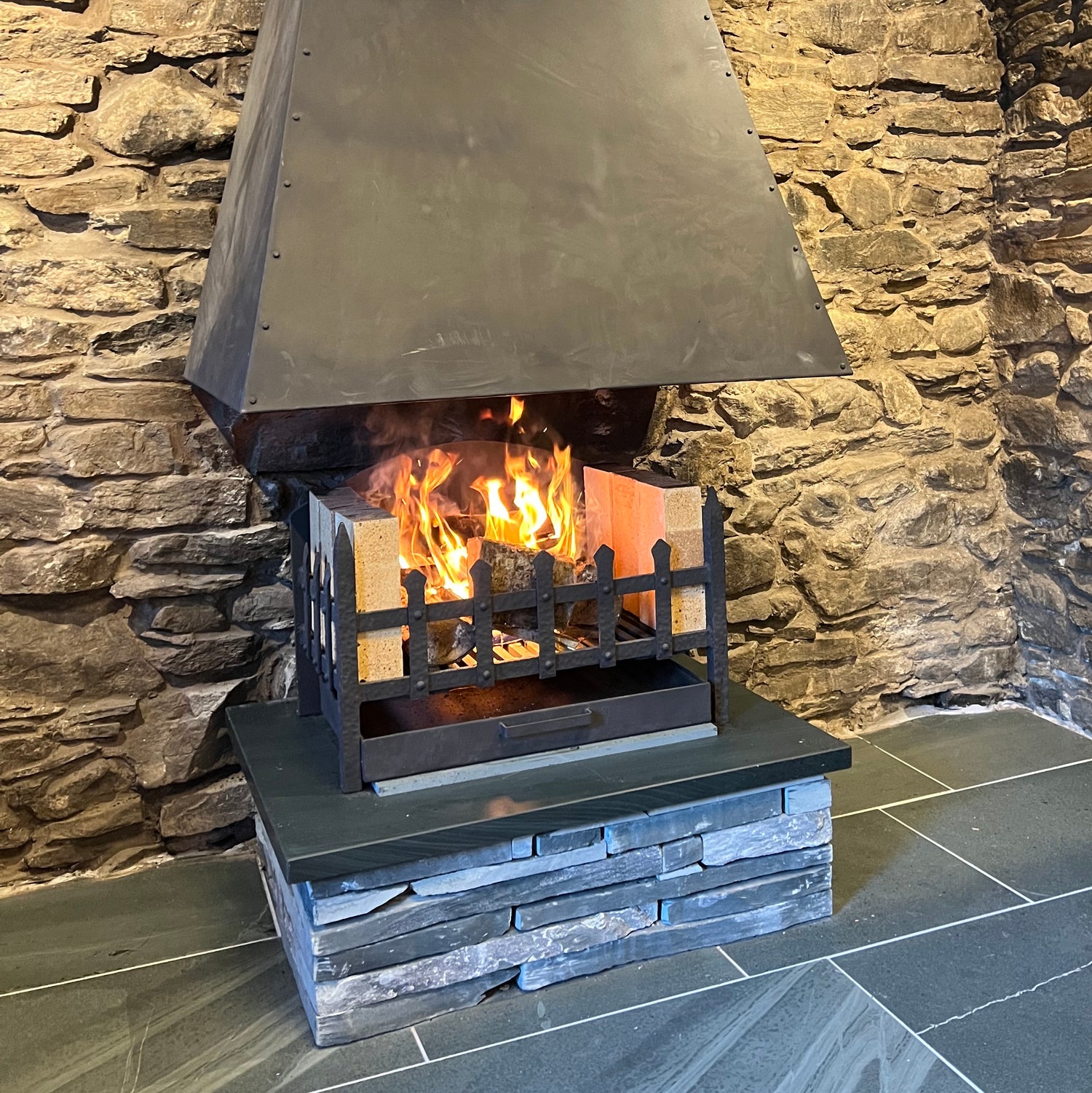 Elegant slate features to bring your living room together
Transform your living area with a Lake District fire hearth made from our stunningly unique Westmorland green slate.
Each fire hearth and surround is meticulously crafted to your specifications, ensuring a perfect fit and an elegant addition to your home.
Our slate is highly durable, heat-resistant, and fully compliant with building regulations, giving you peace of mind and a showpiece that will last a lifetime.
Upgrade your home with the timeless beauty and unparalleled craftsmanship of Honister slate.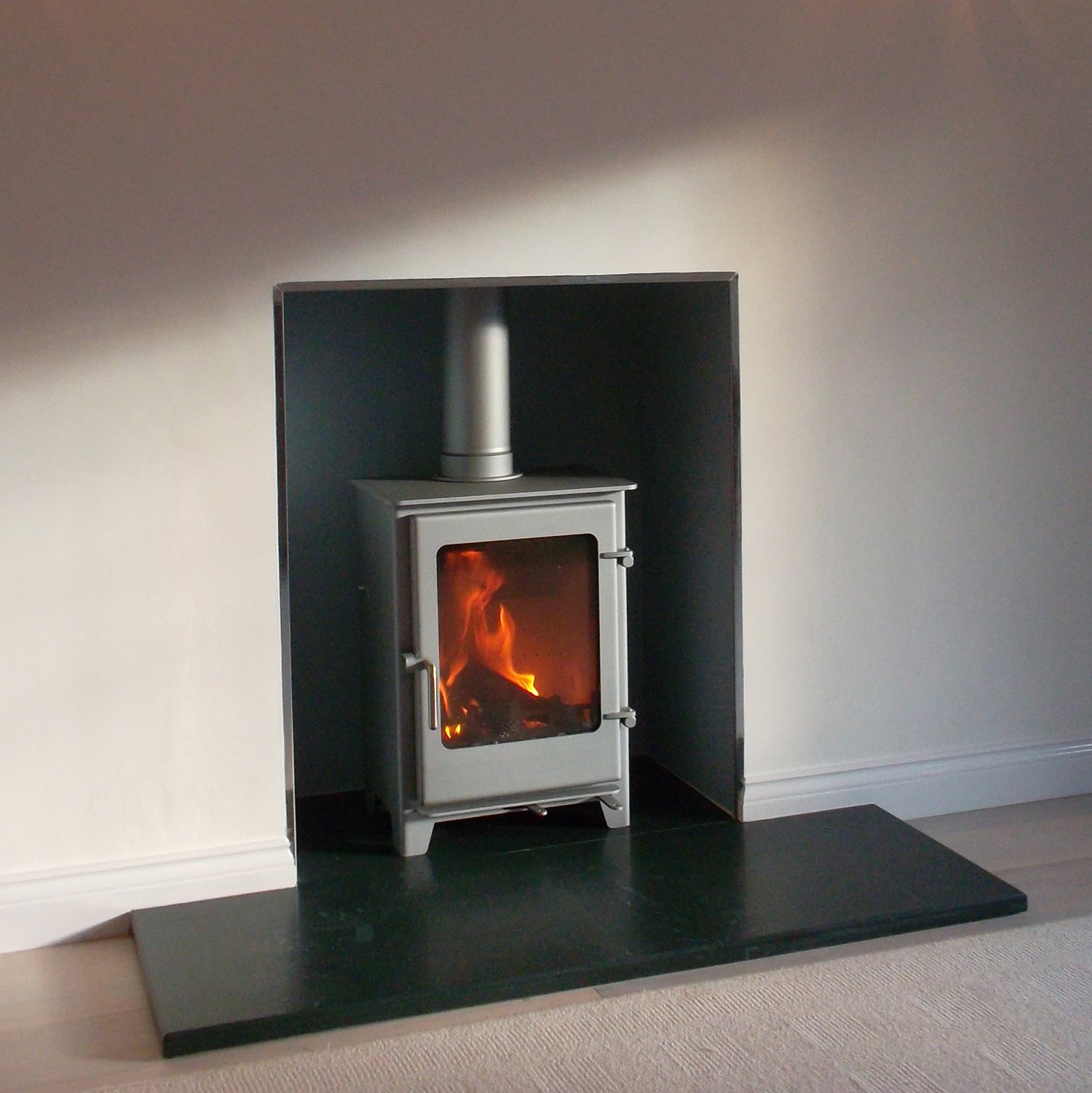 Made to Measure
At Honister Slate Mine, we understand the importance of having a stunning, high-quality slate fire hearth as the centrepiece of your home.
We offer a comprehensive slate hearth service, where we make each hearth to measure to meet your unique requirements.
Whether you want a natural rustic finish or a honed polished look, we can cater to your design needs.
Our slate hearths are highly durable and resistant to heat, making them ideal for use around log burners and multi-fuel stoves.
The most popular shape is the 'upside-down-T,' which provides a seamless joint between the front and back pieces of the hearth.
To get started, simply provide us with a rough idea of the sizes you require and the finish you prefer. We will provide you with a quote and a lead time of around 4 weeks from the day of ordering.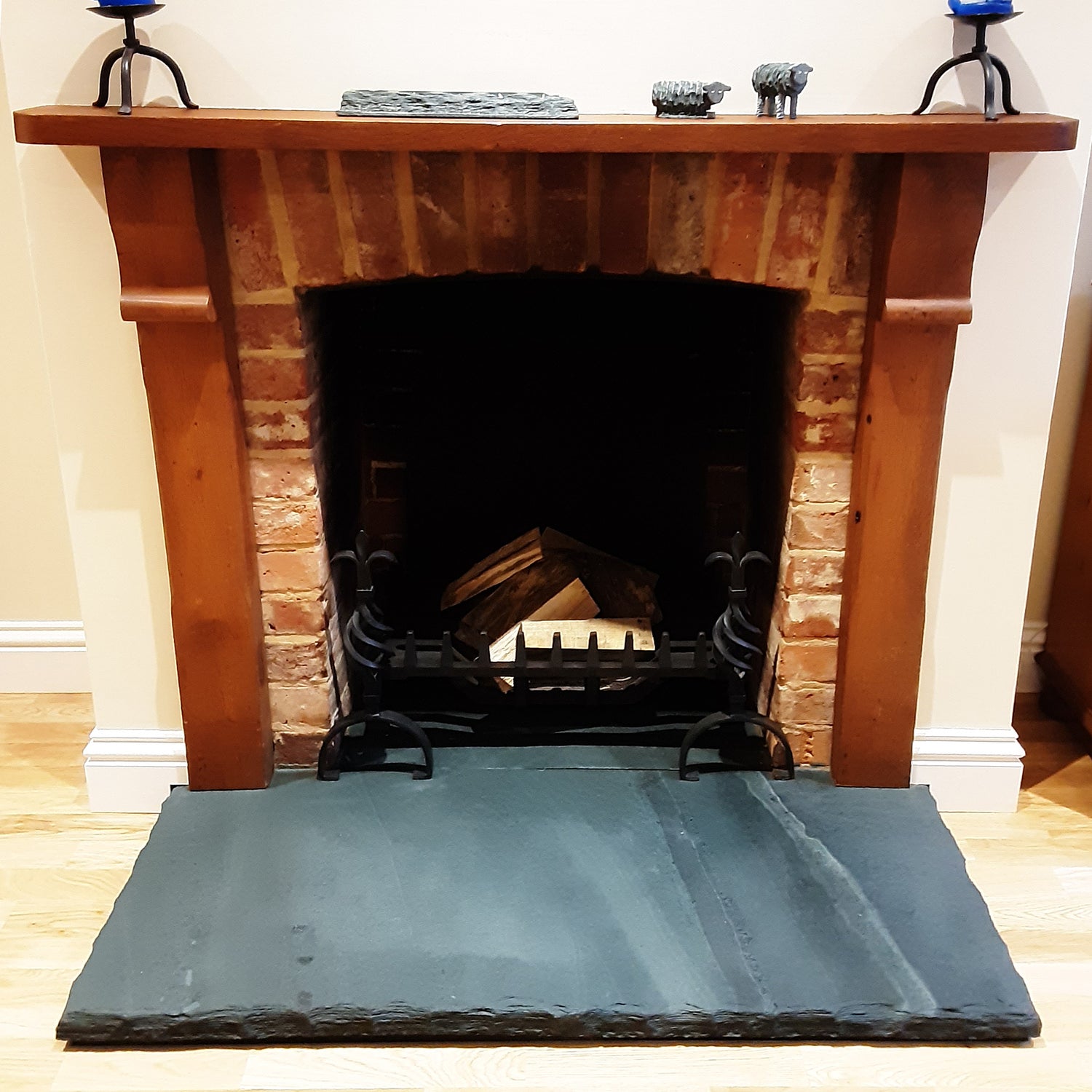 FAQs
Will slate be strong enough?
Strength really has nothing to do with a hearth surface. You can have glass, and as long as it's properly supported underneath, it won't crack. Rest assured Honister Slate is definitely strong enough for any kind of fire place.
What is the best hearth for a wood burner?
The most common and best hearth material for a wood burning stove is slate. It can withstand high temperatures without cracking or posing a fire hazard.
Would you like to know more about a bespoke Fire Hearth?
Please contact us below and we will be in touch.
For all enquiries please provide measurements and specifics,
we do not offer a design service.