Honister Walling
Slate walling is a time-honored technique of constructing walls from natural slate stone and it is an exceptional choice for homeowners and
builders looking to add a touch of elegance and sophistication to their properties.
One of the most notable advantages of our walling is its natural beauty. Our slate is a natural stone that comes in a lovely hue of dark green and has a unique texture and pattern that makes each slate wall unique, adding
to its appeal.
Another significant benefit of slate walling is its durability. Slate is a naturally dense and strong stone that can withstand harsh weather conditions, making it ideal for outdoor walls. Slate is also resistant to damage from pests, fire, and especially water, which means that it will last for many years with minimal maintenance.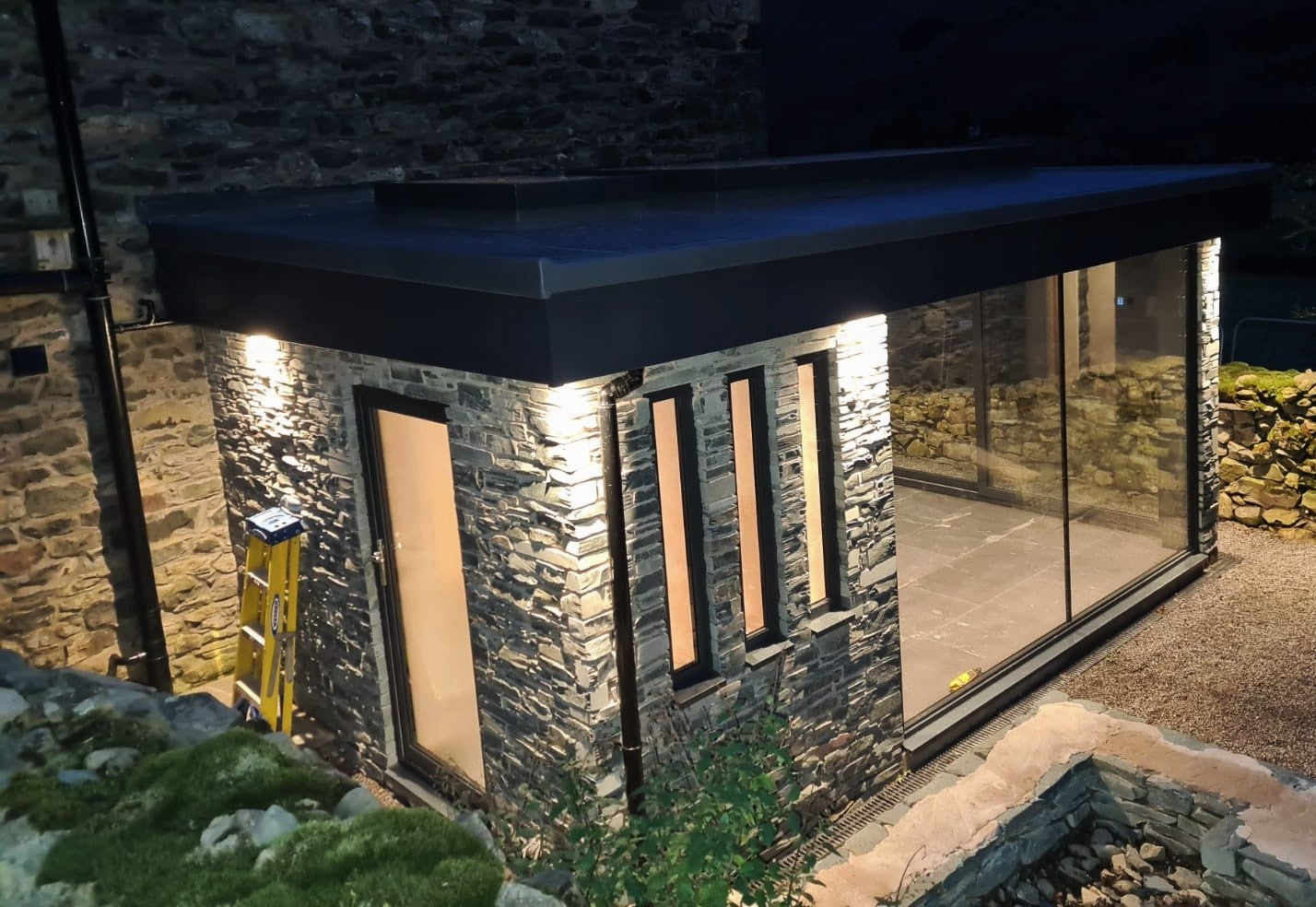 Our slate walling is also environmentally friendly. Since slate is a natural stone, it doesn't require any synthetic materials or harmful chemicals during the construction process, making it an eco-friendly choice for homeowners and builders alike. lower carbon footprint than other building materials as we deliver direct from the mine, cutting out the middleman and reducing transportation emissions.
Slate walling is an exceptional choice for anyone looking to add a touch of elegance, durability, and environmental friendliness to their property.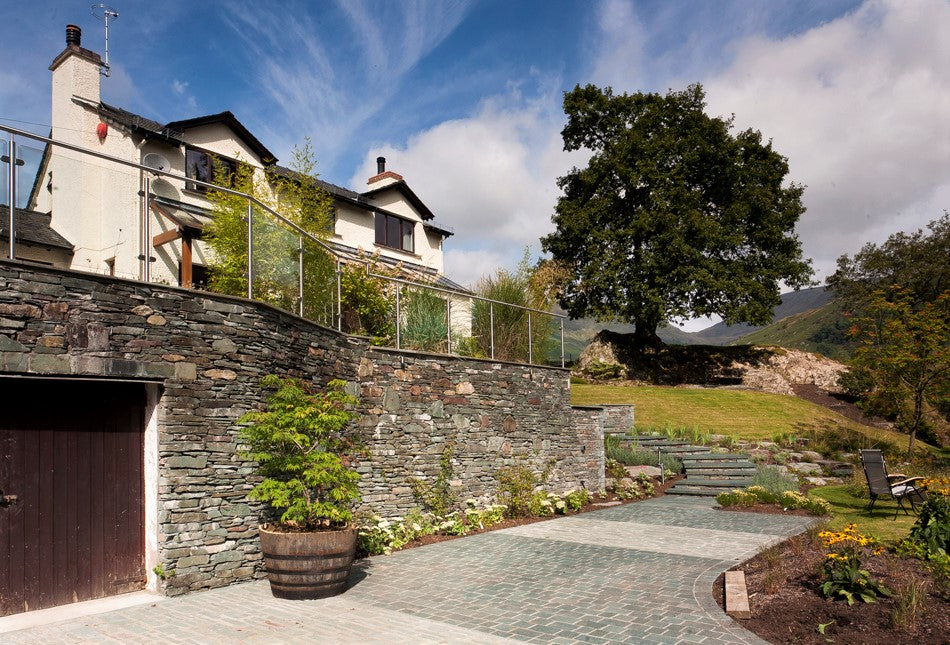 Types of Walling
Best Quality:
Our most prestigious walling stone.
Four-to-six inches on-bed with at least two sawn edges. This covers 3 square meters to the tonne.
Second Quality
1st Grade Dockings are four to six inches on-bed with two sawn edges.
2nd Grade Dockings are four to six inches on-bed with one sawn edge (not as uniformed as 1st Grade). Both options cover 3 square meters to the ton.
Third Quality
Weathered Walling is hand picked with an average of eight inch bed.
Rockery Stones:
Ranging from eight to twenty inch on bed. This covers 2.5 square meters to the tonne. These are random stones perfect for a garden/pond.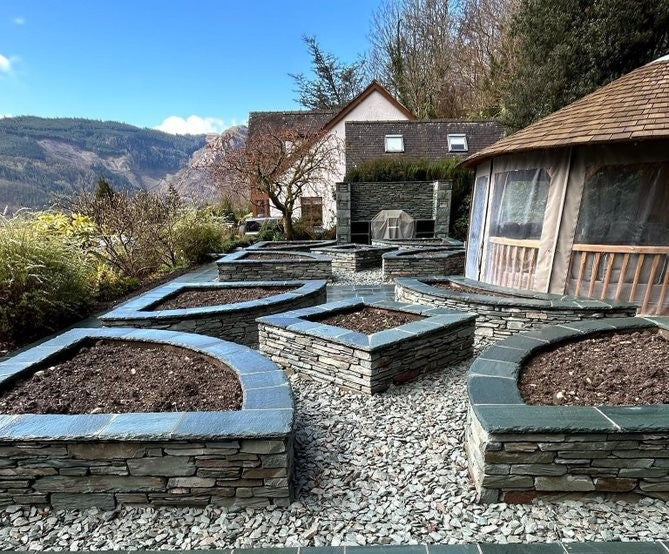 Coping Stones
A beautiful way to finish off any garden wall is to add our coping stones. Coping stones can become a perfect bench area for your garden wall or simply a finishing flourish for your project. They are all made to order and come in varying lengths and widths dependent upon your needs.
FAQs
Are you looking to buy aggregates and stone for your garden project but not sure where to start?
At Honister Slate Mine, we offer a range of high-quality products to suit all your needs, whether you're a trade customer or a private individual.
One of the most common questions we receive is whether anyone can buy aggregates. The answer is yes!
We supply to both trade and private customers, meaning that whether you're a landscaper, gardener, or just looking to spruce up your outdoor spaces, we've got you covered.
Another question we often get is about delivery costs.
We understand that the cost of delivery can be a concern, which is why we strive to offer the most affordable and convenient delivery options possible.
Simply let us know the quantity of aggregates you require and your full delivery address, and we will work out the most cost-effective way to get your order to you.
We're committed to providing high-quality and eco-friendly aggregates and stone products to suit all your needs.
Whether you're looking for chippings, shards, or dust, we've got a range of products to help you achieve your dream outdoor space.
So why wait? Order now and start creating the garden of your dreams today!
Would you like to know any more about our walling?
Please contact us below and we will be in touch.